Winter Solstice: Walking toward the Light
Posted at Dec. 21, 2012 at 11:23 AM

Welcome to winter! Today, of course, is the winter solstice -- the shortest day of the year in the northern hemisphere and a cause for celebration. The "return of the light" is already a joyous theme of our winter festivals; the bright lights just seem to make everyone happier. But in our rush to get home, light the candles, and close the door on the darkness, we tend to miss the actual solstice.
Some people adore playing in the winter wonderland. Others, me included, would rather huddle indoors until March. Yet how can we notice the lengthening days if we aren't outside to see the sun? I do like taking winter walks, even if I'd rather not stop to build a snowman. This year, I plan to celebrate this gift of nature by forcing myself to spend more time outside. I say let's ditch the long winter's nap and get ready for a long winter's walk.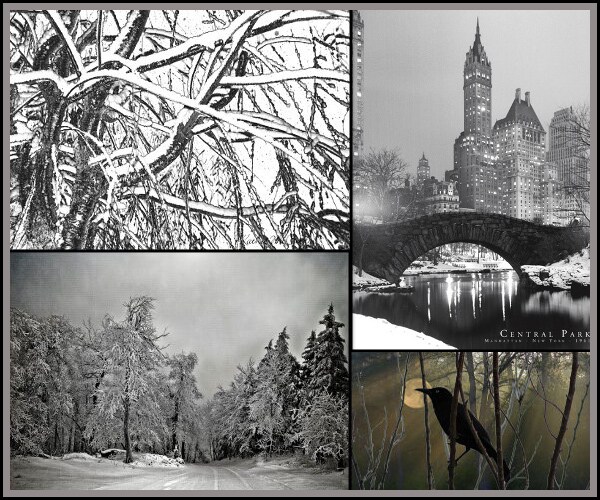 Winter is as beautiful as the other seasons, and the purpose of a winter's stroll is to enjoy the view. So don't make this journey part of your cardio routine. A daily walk can be great exercise, but leave the jog or run for another time. Think of your walk as a meditative practice.
Poets, painters, and naturalists have found inspiration in winter for generations. Despite the muted color scheme, a wintry landscape is a display of stark contrasts. You can see every branch of the bare trees set against the pale afternoon sky. And it is usually quieter than in the spring or summer (when everyone is outside). A country meadow or windswept moor could be the best place for this journey, but since most of us don't live near meadows or moors, we can take our trek to the neighborhood park.
Nature trails, city parks, and even residential neighborhoods with well-groomed trails and sidewalks are all good choices for winter walks. There's still plenty to see and you don't have to venture far from home. If your walks become routine, consider investing in some snowshoes and finding a group of local enthusiasts who organize group walks.
Get the most out of your winter wanderings by being well prepared. You'll wear your cold-weather coat, hat, and gloves, of course. You'll also need lightweight hiking boots or at least good walking shoes with treads. Take a bottle of water with you on a long walk and always carry your cell phone. Carry a flashlight on late afternoon walks; it's easy to miscalculate nightfall during the darker months.
I have my solstice outing planned -- far away from any shopping mall -- and I'm already looking forward to the longest day of the year. How about you? Do you have a winter solstice tradition or a favorite winter walk?
Posted by Shawna Edwards