What to Do for Earth Day 2012
Posted at Apr. 20, 2012 at 11:23 AM

Since the celebration of Earth Day began on April 22, 1970, we've come a long way, and most of us do things that are kinder to the planet every day without even thinking about it. Hybrid cars are no longer just a concept. Where I live, the city garbage collectors also collect recycling and composting every week. I always turn off the water when I brush my teeth -- and I can't even remember a time when I would leave it on. But I know there's always more I can do. I'm going to celebrate Earth Day 2012 by looking for new ways to take environmentalism a little further. If you're looking for another way you can be eco-friendlier, join me and give these ideas a try.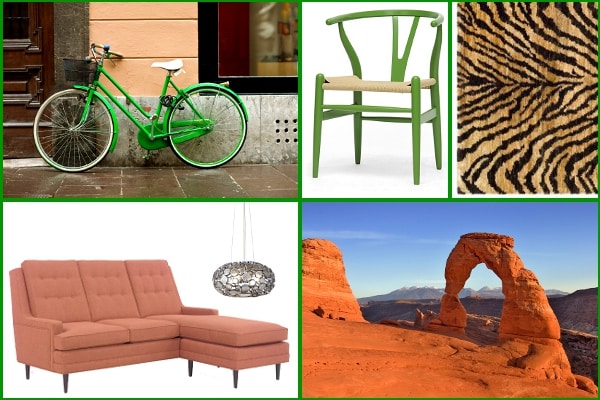 Stop Idling My Car
As long as you're not driving a really old car, you'll save gas if you turn off your car any time you'll be sitting more than 10 seconds. Any car with an electronic fuel injector uses less gas to restart the engine than it does to idle for -- according to a study by the American Society of Mechanical Engineers -- only six seconds. I've started trying to remember to turn off my car while I wait at a drive through, and I'm going to try to remember to turn it off at red lights, too.
Ride a Bike
Riding my bicycle more would be even better than not idling in my car. For those little errands where I really could fit everything I pick up at the store in a backpack, I'm going to remember to take my bike. Now I just need to pump up the tires.
Take a Hike
Not only is Sunday Earth Day, but tomorrow kicks off National Park Week. From April 21st to 29th, admission to all United States national parks is free. Enjoying some of Earth's most beautiful places seems like a natural way to spend her big day. Just remember to tread lightly and leave your campground or hiking trail cleaner than you found it.
Fill My Home with Sustainable Materials
Like many people, I've become aware of shopping for organic and local produce every time I'm at the grocery store. Somehow, that just hasn't overlapped into the rest of the shopping I do. I'm going to try to be more aware of the materials that my home goods are made from. This mid-century modern sofa makes it easy to go green; it's made of recycled steel and sustainable lumber. To keep the modern style going, I could bring in a few of these green mid-century style chairs. The seat is made of natural hemp, an incredibly sustainable material. Also made of hemp is this tiger stripe rug, a chic way to bring sustainability into the home. To finish off the room, I could hang this recycled glass pendant, and I would have a floor to ceiling eco-style.
Start with a Bang
I'm excited to increase my eco-awareness, and I want to start by really getting into the Earth Day celebration. Since it falls on a Sunday this year, many places are celebrating all weekend long. I did a quick Internet search and found Saturday afternoon events for kids at my local zoo, aviary, and aquarium. I also found a few restaurants that are serving prix fixe menus featuring local and sustainable food, so Earth Day can be date night, too. You may be surprised how many people in your town are interested in providing eco-friendly fun if you do a local search, too.
Do you have any plans for Earth Day? Will you plant a tree? Do you have any ideas for making every day Earth Day?
Posted by Stephanie Petersen