Vacation, All I Ever Wanted
Posted at Jun. 10, 2011 at 3:58 PM

You know it's Friday when one of the highest ranking search terms for today is "sabbatical." A sabbatical is defined as taking anywhere from a few months to a whole year off to achieve a personal goal, but I always considered them a part of college professor folklore.
I have taken a shockingly large number of anthropology courses in the past, so naturally I've also sat through many presentations featuring vacation photos disguised as cultural research from professors who took one of these fabled breaks from reality. This is how I know they are real. People really do go on vacations to tropical locations for months at a time just to recharge. That should give you enough daydream material for the rest of your life. Apparently, sabbaticals have also become a hot trend that extends past the world of academia to include business types and bohemian artists.
Taking a sabbatical is a far away dream, but that doesn't mean I haven't already plotted out where I would go and what I would wear. Everybody knows a good sabbatical includes outfits that coordinate with your place of travel. Whether your dream is made up of clear turquoise water with private beach shacks or cliff-side villages, there is an outfit to correspond.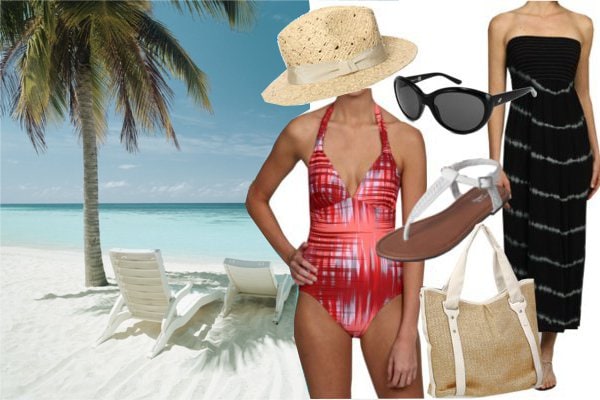 Get the look: Straw fedora, sunglasses, maxi dress, straw tote, sandals, halter swimsuit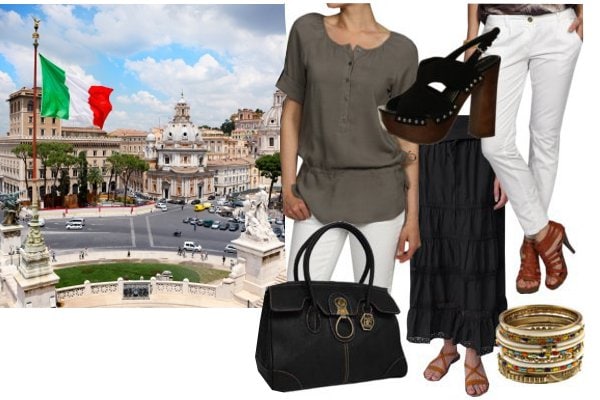 Get the look: Tunic, platform heels, white pants, bangles, peasant skirt, black bag
In the name of research for my future fantasy life, where would you go if you could take a sabbatical?
Posted by Amanda Mears