Upgrade Your Summer Vacation with Our Garden and Patio Sale
Posted at Jul. 22, 2011 at 8:23 PM

With the right outdoor furniture, you can turn your patio into a place where friends or family can congregate outside to enjoy a barbecued meal, play a card game or just relax in the sun. If your outdoor living space could use an upgrade, ditch the weathered deck chairs and plastic seats in favor of new patio furniture. To help you upgrade, O.co (also known as Overstock.com) is offering discounts on select garden and patio purchases from today through Thursday, July 28th.
Before you begin shopping, take a look at a couple of patio looks that are so good, I am considering moving out of an apartment for them.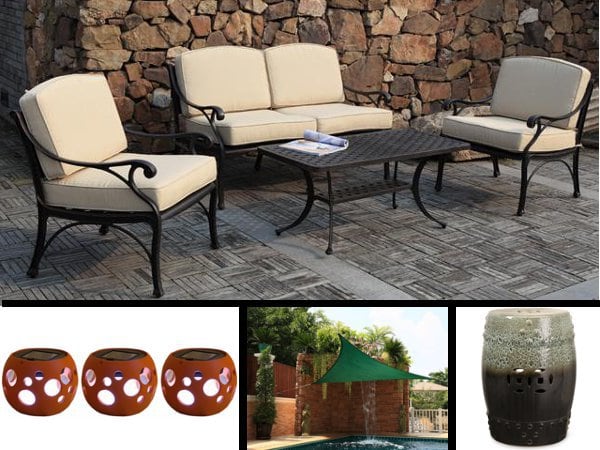 I would love to spend all summer parked on this patio set with that portable shade overhead, so I could enjoy meals outside while the sun is still shining. After sunset, I would add the solar lamps to the table and enjoy the cozy glow. I'll use the garden stool to hold drinks. Does anyone have a recipe for sangria?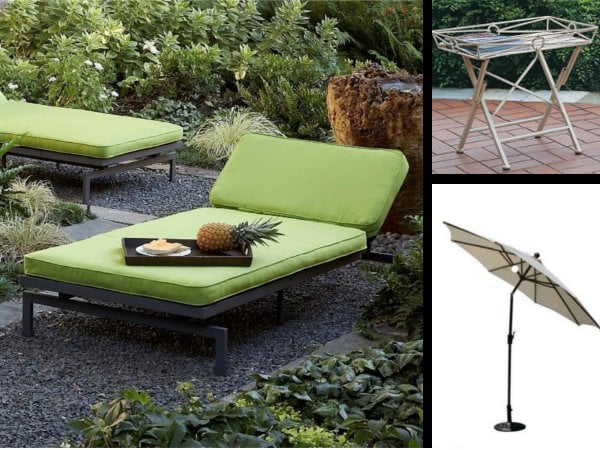 It's still OK to admit you enjoy the sun on your skin as you nap outside. Just add an umbrella -- and don't forget your sunscreen. Chaise lounges work especially well for tiny yards because they can be used as a bench when people visit and are easy to store. To turn your chaise into a functional place for meals, try a weather-resistant foldable serving tray.
I'm hoping to soak up every minute of summer weather eating and lounging outdoors. The garden and patio sale lasts until Thursday; is there anything you're thinking about adding to your yard?
Posted by Amanda Mears