Turning Your Old Computer Out to Pasture
Posted at Jun. 7, 2011 at 10:46 AM

While everyone loves peeling the shrink-wrap off a brand-new gadget, we're often loathe to jettison even the dustiest of our electronics. We may all be guilty of a little bit of device-hoarding, clogging the spare room with old computer towers, dead routers and outdated hardware. You might even still be running some of your aging devices, even if they don't measure up to the latest software requirements and browsing the Web with them can seem sluggish.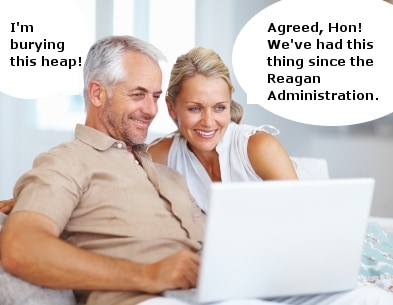 While upgrading components can sometimes resurrect an old clunker, changes in computer hardware and varying difficulty levels of hardware installation can make an upgrade more trouble than it's worth. For example, a new video card can add some serious gaming capabilities to your old desktop, as well as reducing lagging or skipping when you play high-resolution videos; but your old motherboard may not have a slot type that matches the PCI-Express interface that is now standard for most graphics cards. Choosing a new CPU carries similar challenges because the processor slot on your motherboard will require a compatible slot for which finding a faster upgrade may be tricky, depending on the slot type. Laptops are often even harder to upgrade than desktop computers. Sometimes, you're just better off sending your old gear off into the sunset. (Learn more about electronics recycling to help reduce the impact of some of your old gadgets on the environment.)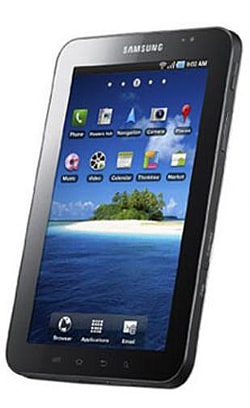 Depending on what you use your computer for, you may be able to find a new desktop or laptop with performance that outpaces your old machine by leaps and bounds. For just regular productivity tasks and simple Web browsing, this Dell OptiPlex GX620 is a good choice, and you can easily find DDR2 RAM upgrades if you need a performance boost later on. Of course, if you're upgrading, now may be the time to start looking at tablet PCs, like the Samsung Galaxy Tab, which is running the Android operating system on 16 GB of memory with access to Wi-Fi, Bluetooth and 3G networks. It goes for about the price you'll pay for a midrange laptop.
For gaming, you'll need more RAM and a video card to play a lot of games. This CyberpowerPC Gamer Ultra GUA106 will do the job; it has 4 GB of RAM with maximum space for 8 GB, a dual-core processor and a GeForce 7025 256 MB video card, all for under $450. Plus, the running lights make it look like it came from space. That hardware will get you smooth, high-resolution picture on all but the most demanding games, and you can easily upgrade the video card and RAM to turn it into an elite gaming machine.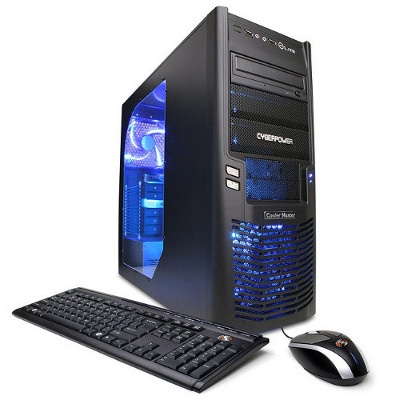 If you really want an extremely powerful gaming or multimedia machine, you can simply buy a barebones system or computer case and select the individual computer components yourself. (Don't forget you'll probably need to buy the operating system separately.) It's a worthy DIY project that will give you more performance for your money and is not as complicated as you might think.
What's your ancient electronics situation? Are you still running out the clock on an old piece of hardware? The comments are a safe place where you can say goodbye.
Posted by Paul Sanders