The Return of the Easter Bonnet
Posted at Mar. 19, 2013 at 3:20 PM

The tradition of wearing new clothes on Easter Sunday goes back at least to the 16th century, and the icing on the new-outfit cake has long been the Easter bonnet. But in the centuries since then -- or at least in the last few decades -- it seems these springtime hats are becoming a rare sight. But with the renewed interest in British royals and their remarkable headwear, I'm hoping for an Easter bonnet renaissance.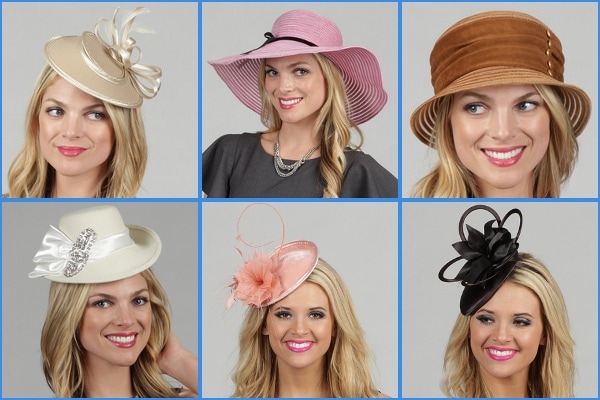 Whether you spend Easter in church, at a parade, or at brunch, getting dressed up with an Easter bonnet can make the day extra special. If you rarely wear more than a knit hat or a baseball cap on your head, trying a fancy Easter bonnet may be a little intimidating. These tips will help you find a flattering hat and wear it correctly.
Hat Tricks:
If you're going to wear a spring skirt suit, look for a hat with a similarly structured look, like this champagne wool blend fascinator.
If you're planning on wearing a looser sundress, a hat with less structure will make sense, like this pink floppy velvet hat.
In general, the most flattering hat shape will be the opposite of your face shape. For example, if you have very angular features, a round brim -- like the one on this coffee brown fedora -- will flatter your face. If you have rounder features, look for a more angular hat, like this white wool blend fascinator with a crystal rhinestone pin.
Think about the overall size of the hat compared your body proportions. A petite woman would be overwhelmed by a large hat, but something like this velvet and feather embellished fascinator is delicate enough, and the design will actually add some height.
When you style your hair, go for a look that doesn't have too much volume. Big hair can compete with your hat.
If you will be taking off your hat during the day and want to avoid "hat hair," make sure your hair is completely dry before putting on your hat.
Many hats are meant to be worn at an angle, like this black satin fascinator. Try placing yours a few different ways to find just the right spot on your head.
If wearing a hat for Easter isn't your style, you still have some other chances to try wearing one this spring. The Kentucky Derby is on May 4th this year, and Mother's Day is May 12th. And really, any weekend brunch when the weather is warm is a good time to sport something fancy on your head.
Will you be wearing an Easter bonnet this year? Is it your tradition or something new for you?
Posted by Stephanie Petersen