The Booming Business of Mom Bloggers
Posted at
Apr. 29, 2011 at 1:18 PM
With Mother's Day approaching, (May 8th in case anyone needs a reminder) we wanted to take a closer look at moms and motherhood today. We've found that not only are mothers embracing social media and blogs, but many have turned their blogs into clearing houses of useful information regarding their favorite brands and products. They truly have taken their place as an economic force to be reckoned with.
We've created an infographic to break down some of the facts we've found regarding mothers who blog, including a list of the Top 10 Mommy Bloggers. You may find some of these names familiar, and if you don't it may be time to check them out. Here's our list:
1 - Lisa Belkin, Motherlode
2 - Alice Bradley, Finslippy
3 - Lenore Skenazy, Free Range Kids
4 - Heather Armstrong, Dooce
5 - Julie Robichaux, A Little Bit Pregnant
6 - Ree Drummond, The Pioneer Woman
7 - Karen Walrond, Chookooloonks
8 - Catherine Connors, Her Bad Mother
9 - Rebecca Woolf, Girl's Gone Child
10 - Asha Dornfest, Parent Hacks

We hope that you'll enjoy it and to all of the moms out there, Happy Mother's Day!

Click the image to view a larger version.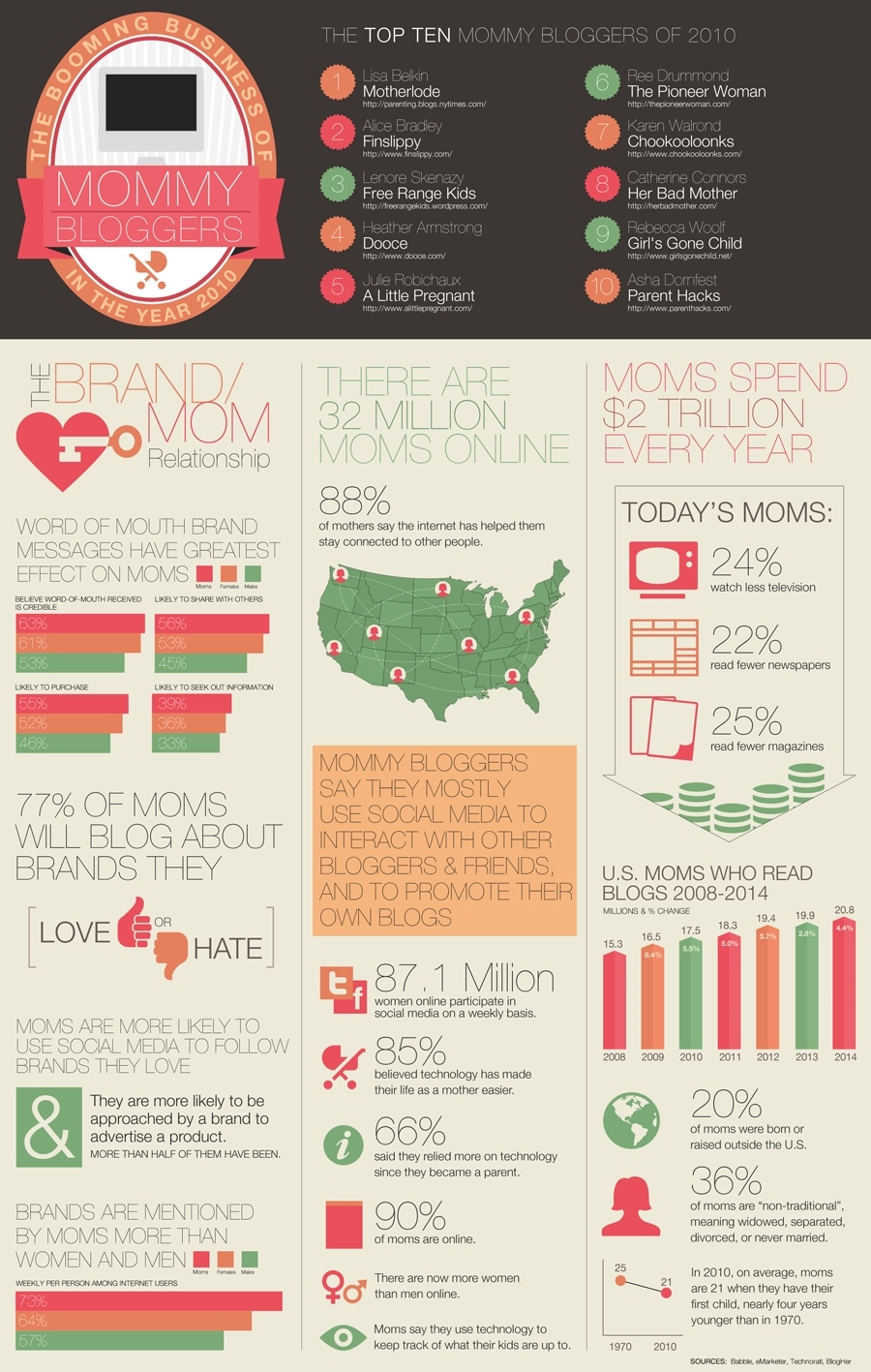 P.S. If you like this infographic, please feel free to copy it and share.