Thanksgiving Dinner
Posted at Nov. 9, 2012 at 12:00 PM

Ah, Thanksgiving dinner. One of the most anticipated meals of the year. And believe it or not, this year's Turkey Day is less than two weeks away.
Traditions are important on Thanksgiving (It isn't really Thanksgiving without Aunt Mary's stuffing, is it?) but I've been thinking that maybe it would be fun to branch out with some new recipes this year. I'd love to give this traditional dinner something new, something more exciting, maybe even something healthier? (Or not. Depending.)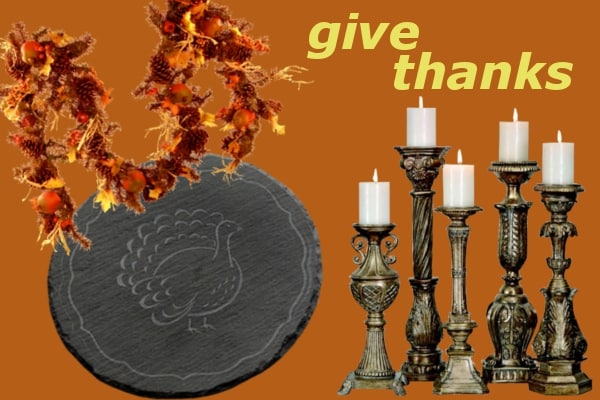 Let's start with the star of the show: the turkey. Most of us have our go-to family recipe for roasted turkey when Thanksgiving rolls around, but why not fry it this year? Or try a turducken? (I've heard great things.) If you live a carnivore's life, why not try out a vegetarian dinner and go with a tofurkey? Delicious and nutritious!
When it comes to the side dishes, I'm going to be honest and say that whenever I'm looking for a new recipe, I go straight to Alton Brown. On the Food Network website, I found a delightful looking Good Eats recipe for Green Bean Casserole. There is no canned soup involved, so there is less sodium (which is good) and all the ingredients are fresh and healthy and delicious (which is great). It has been a hit every time I've made it, and would be an amazing addition to any Thanksgiving feast.
Best Ever Green Bean Casserole - Alton Brown
Topping: Combine two thinly sliced onions with two tablespoons of panko bread crumbs and 1/4 cup flour. Toss to cover the onions; then bake on a greased cookie pan until golden brown.
Beans: Blanch 1 pound of fresh green beans by boiling in water for 1 minute. After blanching, place the beans in ice water to stop the cooking. Drain the beans.
Melt two tablespoons of butter in a skillet. Add 12 ounces trimmed and cut mushrooms, 1 teaspoon salt and pepper and cook approximately 4 to 5 minutes. Add 2 cloves of garlic and 1/4 teaspoon freshly ground nutmeg and cook for another 1 to 2 minutes. Sprinkle 2 tablespoons of flour over the mixture and add 1 cup chicken broth and cook for 1 minute. Decrease heat to medium-low and add 1 cup of half-and-half. Cook until the mixture thickens, about 6 to 8 minutes. Remove from heat and add green beans and 1/4 of the onions. Place in casserole dish and top with the rest of the onions. Bake in the oven at 475 degrees for approximately 15 minutes, or until bubbly. Serve immediately.
My personal favorite dish of the evening is sweet potatoes. I've always had a thing for that delightful starchy sweet dish covered in sticky delicious marshmallows, but a few years ago my family tried a slightly different recipe, and we left our marshmallow-covered sweet potato days behind us.
Roasted Sweet Potato Slices:
Clean and peel sweet potatoes; then cut into half-inch to inch-wide slices. Rub with butter, add a bit of maple syrup to each slice, and roast until tender. Feel free to add a bit of lemon zest or brown sugar to the dish, depending on your taste.
Of course, don't forget your table: It is where you and yours will be enjoying this delicious feast, and it should look as festive as possible. This can be tricky because we really should save the table room for the actual food rather than the accessories, but an autumnal table is possible. My motto for Thanksgiving table decoration is "keep it stylish, keep it small." Try placing this set of candleholders and a garland down the middle of the table for a simple but elegant look. I also love this trivet; it would look beautiful on any table, and it's the perfect item to place that bowl of green bean casserole on.
What are your favorite Thanksgiving dishes? Are you going to try any new recipes this year?
Posted by Emily Harrison