Tasting Blue
Posted at Apr. 12, 2011 at 10:37 AM

Your taste in music is as unique as your fingerprint; you might have a few favorite bands in common with other people, but your preferences are never exactly like anyone else's. This is probably why music genres are often hopelessly vague categories that are only useful for guessing at whether or not you'll like the artists that are labeled for that genre. But all this ambiguity is really a good thing because it reflects a musical landscape that is as diverse as the cultures from which the artists emerged. The blues genre is notorious for this, encompassing everything from slow, jazzy crooners to hard-edged blues rockers.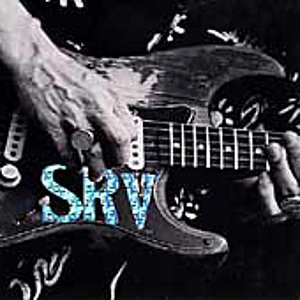 One of my favorite blues artists is Stevie Ray Vaughn, who is most conveniently placed in the blues-rock, or Texas blues, category even though his style is rarely matched by anyone but 12-bar traditionalists like B. B. King. A prolific blues guitarist, Vaughn is best known for his seamless guitar solos, which come through amazingly in the title track of his debut album, Texas Flood. It's certainly rare to find a musician who can conjure up such rich imagery on any instrument, but Stevie Ray Vaughn is one of the gifted few who can turn notes into rain drops and chords into tremolo-driven rivers. His gravelly, heartbreaking voice was born to sing blues, adding gravity and soul, especially to his live performances.
Vaughn's true artistry, though, is on display with his rendition of Jimi Hendrix's Little Wing, a seven-minute instrumental which defines the word "epic" and can be found on Stevie Ray Vaughn and Double Trouble: Greatest Hits. Had he not died in 1990 in a helicopter crash, we would no doubt have more than just 14 years of great blues music from the man who's initials, SRV, have become symbolic of the blues.
Another blues artist to check out would be a young man named Johnny Lang, a North Dakota native who picked up the guitar at 12 and almost immediately began his professional career. His 1997 debut album, Lie to Me, showcases his prolific guitar skills with a conscious deference to traditional blues genres. His follow up, including Wander this World, showed a little more experimentation by mixing in more contemporary blues elements and even a little gospel, which was on heavy display in his 2006 album, Turn Around. To listen to Lang's albums is to watch the maturing of a musical mind, rooted and shaped by the blues. His discography includes a good mix of traditional blues and intriguing efforts to fuse gospel and contemporary blues music.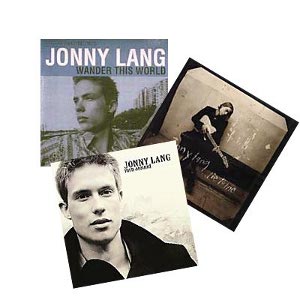 Anyone seeking to get a taste of the blues genre would do well to give these two artists a try. Even if you don't find much to love in the genre as a whole, both artists have a unique style of their own that mixes a broad sampling of blues flavors and their own innovations. Are you a blues fan? Which albums would you recommend to listeners seeking to broaden their blue horizons?
Posted by Paul Sanders