Take a Spring Staycation
Posted at Mar. 5, 2013 at 2:45 PM

Spring break is looming, but if you don't have a beach in your near future, it doesn't mean you can't have your own fun-filled weekend. Spring break is more about renewal, and if you can put your feet in the sand, that's just icing on the cake. But you don't have to go anywhere at all in order to get the get-away-from-it-all feel of spring break. In fact, you can get all the best parts of spring break right where you are.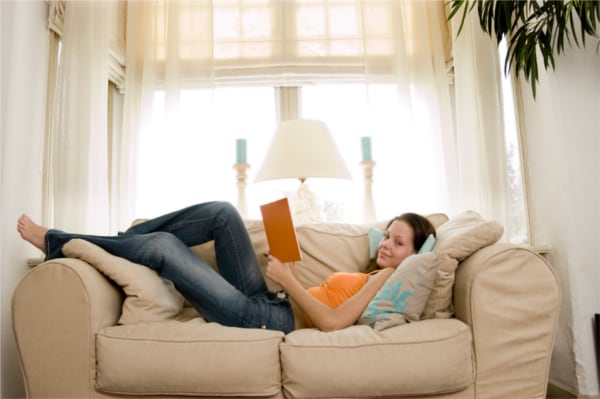 Depending on where you live, you can spend your spring break getting back to nature by skiing or snowshoeing. If you live in a warmer area, take a road trip to a state park and spend a few days camping and hiking to see the sights. Either way, getting out of the daily grind and back into the fresh air is always a great way to unwind.
If you want to stay closer to home, try a new restaurant in your area. Look up recent reviews and don't be afraid to splurge on that new gourmet tapas place. If you're more into relaxation than indulgence, take a full spa day or perhaps just schedule a 90-minute massage. Either one will leave you refreshed and relaxed. If going out isn't your thing, this spa care package is a great option for a vacation day at home.
Speaking of staying at home, depending on the weather in your area, take a break with a new hammock in your backyard and enjoy that bestselling book you've been meaning to read. If it is still too chilly outside to spend an afternoon in the shade, make a cup of your favorite hot cocoa and enjoy a classic movie indoors. Either way, end the day by making your favorite restaurant meal at home for the perfect final touch.
So what are your plans for spring break this year? Are you planning on going out and painting the town red or staying in for some R and R?
Posted by Emily Harrison