Summer Reads
Posted at Jul. 26, 2011 at 10:01 AM

O.co (aka Overstock.com) has recently lowered prices on many of our books, and the timing is perfect because summer is simply the best time for reading. Something about the blazing heat makes me want to retreat to a shady hammock and escape in a good book for an hour or two on any given Sunday afternoon.
If you're like me, not just any book will do. I need a book that entertains me, speaks to me and settles quietly into my summertime mood. Dandelion Wine by Ray Bradbury, with its perfectly detailed descriptions of one 12-year-old boy's eventful summer, always gets me ready for the season. A classic mystery, like The Moonstone, is perfect for curling up with during a weekend away at the cabin.
Consider a few of these page-turners for your own summer reading list: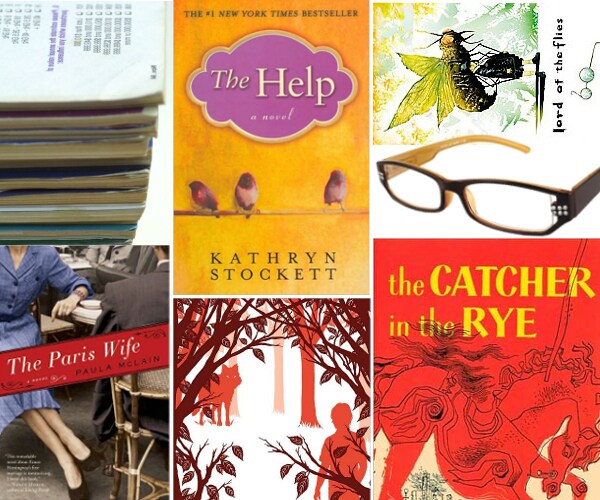 Best-sellers:
For those of us who love to know what everyone's talking about, there is the best-sellers list. Books on the list, like The Help and One Day, are so popular that they're already being made into films. Catch them before they hit the big screen, or spend a few days immersed in some other popular picks, like the story of Ernest Hemingway's first wife in The Paris Wife by Paula McClain or One Summer by David Baldacci, which focuses on a family rebuilding itself after tragedy.
Beach reads:
Beach reads are, pretty much by definition, lighter reading. Chances are, if I haul my copy of 100 Years of Solitude to the beach with me, I'm going to fall asleep and end up with the worst sunburn of my life. Kicking back with some lighthearted humor, like Bossypants from Tina Fey, is probably a better idea. Take along a few chick lit favorites too, like Bridget Jones's Diary and Confessions of a Shopaholic.
Popular series:
If you're looking for a story you don't want put down, try a popular book series that can take you through the entire summer. For those of us planning on catching up on the Harry Potter books, this box set has them all. The Hunger Games Trilogy is another engaging read, and hot summer afternoons are the perfect time to get lost in the tantalizing Game of Thrones novels, set in the Seven Kingdoms of the fictional land of Westeros.
New releases:
Some of the hottest summer reads are always books off of the new release list. Whether you're looking for something brand new or the latest in your favorite series, like Smokin' Seventeen from the Stephanie Plum books, you can find plenty of new releases worth staying up all night to read. This summer, I have my eye on Fallen, the latest crime mystery novel from Karin Slaughter, and Witches of East End looks like a late-night page-turner.
Classics:
It's hard to go wrong with a classic, and it's easy to add a few to your reading list with some of these quick reads. To Kill a Mockingbird, is on nearly every "must-read" list out there and is, surprisingly, Harper Lee's only published novel. Pride and Prejudice and The Catcher in the Rye are a couple more beloved classics that aren't too lengthy, and my personal favorite is John Steinbeck's Tortilla Flat. Its lush Monterey scenery has me dreaming of the seashore all summer long.
Nonfiction:
For those who like a real-life adventure, good nonfiction, like the best-seller In the Garden of Beasts, is perfect. It tells the story of America's first ambassador to Nazi Germany, William E. Dodd. If you're into survival stories, check out Between A Rock and A Hard Place, the book that inspired the movie 127 Hours, or Jon Krakauer's tale of survival on Mount Everest, Into Thin Air.
How is your summer reading going? Is there a book you've been hoping to read for years, or are you looking to crack open a fresh, new best-seller?
Posted by Andrea Sparks