Summer Movies
Posted at Jun. 28, 2013 at 1:35 PM

One of the best parts of summer is the Summer Blockbuster. Theaters are full of rock 'em, sock 'em action movies, hilarious comedies, and the best popcorn flicks you can think of. Not only do you get to enjoy some of the best entertainment Hollywood has to offer, but you can also beat the heat in the air-conditioned theaters while you chow down on your favorite movie snacks.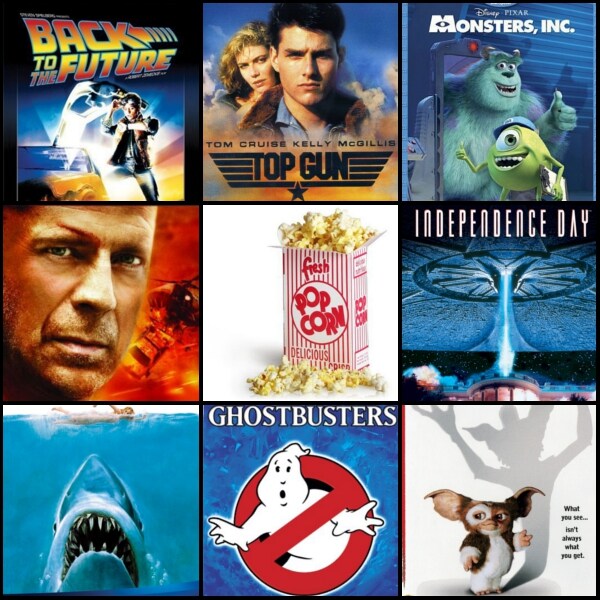 A lot of classic favorites were released as a summer movie. 1986 was a great summer for entertainment: "Top Gun" and "Ferris Bueller's Day Off" were both released that year. "Back to the Future" was released in the summer of 1985. Though it takes place during Christmas, the first "Die Hard" movie was released as a summer blockbuster in 1988. "Jaws" was released in 1975, and "Star Wars" exploded into theaters in 1977 (before it became Star Wars Episode IV; get the complete saga here). "Independence Day" was released in 1996, and the sequel is scheduled to be released the summer of 2015. Then, there was possibly the best summer for movies, 1984, when my personal favorites -- "Ghostbusters" and "Gremlins" -- were released.
This year's summer movies have some pretty big shoes to fill, but they have started off on the right foot. The apocalypse comedy "This is the End" has currently grossed over $13.3 million and is getting great reviews. The move adaptation of World War Z is sitting pretty with over $66.4 million, and the sequel to "Monsters Inc.," "Monsters University," is at the top of the box office, reminding all of us why we fell in love with Mike and Sulley in the first place.
This weekend isn't slowing down, either. Get ready to be blown away by the explosive "White House Down," or if comedies are more your thing, make sure you check out Sandra Bullock and Melissa McCarthy's version of the buddy comedy, "The Heat." Personally, I'm looking forward to the final installment of the Blood and Ice Cream Trilogy, "The World's End," to be released later this summer. The Blood and Ice Cream trilogy is a set of comedy movies written by Simon Pegg and Edgar Wright, starring Simon Pegg and Nick Frost. If you haven't seen the first two movies, "Shaun of the Dead" and "Hot Fuzz," make sure you check them out!
What are your favorite summer movies? Do you have any movies you are excited to see this season?
Posted by Emily Harrison