Summer Fitness
Posted at May. 27, 2011 at 3:36 PM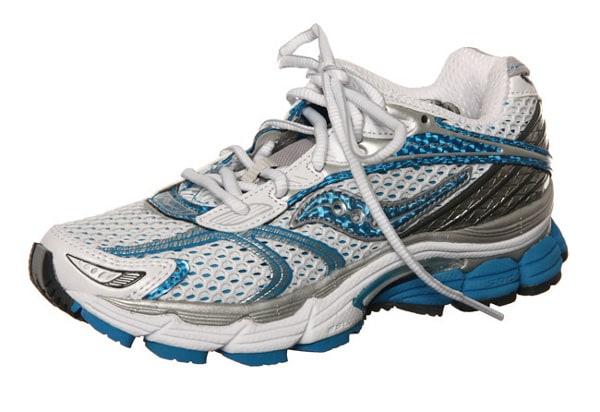 Memorial Day is fast approaching, and that means we're at the unofficial start of summer. Now that the weather is nice and sundresses are on display, I'm faced with all the fitness slacking I let myself enjoy during the long, dark months of winter. Spring and summer are the perfect seasons for inspiration and perspiration: I'm letting the promise of a teeny bikini kick my fitness goals into gear and using the gorgeous weather as a reason to get outside for a workout.
As far as equipment goes, running is one of the easiest sports to get involved in. Since it requires so little gear, I'm focusing on a high-quality pair of running shoes. There is no perfect pair of running shoes; each runner is different in terms of foot shape, running style and commitment to training, so each runner's "perfect shoe" will be unique. Even with all the differences, there are some shoe basics that are the same for every pair. I started the search for a pair of shoes with adequate padding, adjustable laces and colors that will inspire me to run.
I'm a toe runner, one whose step lands toward the front of my foot in my natural stride. That means I need a shoe with cross hatching near the ball of the foot so the shoe bends with my foot rather than constricting it. I also have relatively high arches, so I was looking for a shoe with a little extra arch support. These Saucony Progrid Triumph 7 shoes combine enough padding for a neutral runner with a mesh upper, meaning they're both breathable and supportive. They also have enough lace holes that I can adjust my laces in different configurations if I find myself with pressure points or hot spots when I run. Finally, they have a color combination that I like. Choosing cute shoes sounds like a joke, but if you want to wear your shoes, you'll be more likely to put them on and get out of the house. It's not the most important feature, but liking the way I look in my gear doesn't hurt my chances of sticking to a fitness plan.
So, I have good intentions, but I can always use help. What are your tips for staying motivated?
Posted by Jessica Gezon