Summer Camp: A 2012 Guide to Camping
Posted at Jun. 18, 2012 at 2:45 PM

There's always been something exciting about sleeping out under the stars. Warm summer nights really make it hard to resist the urge to pack up my bags and head for the woods for the rest of the summer. Luckily, with the right gear, it's easy to get away for a week -- or a weekend -- at a time and to make the most out of your summer camping trip.
First things first, you'll need a tent (unless you plan on sleeping under the stars; in that case, a good foam mat can save your back from rocks and twigs). This 6-person tent from Coleman is ideal for families. Plus, it's rated for three seasons, which means you'll stay dry, safe, and warm no matter the weather outside. And speaking of staying warm, this High Sierra sleeping bag is rated to zero degrees, so you're sure to stay cozy all night long.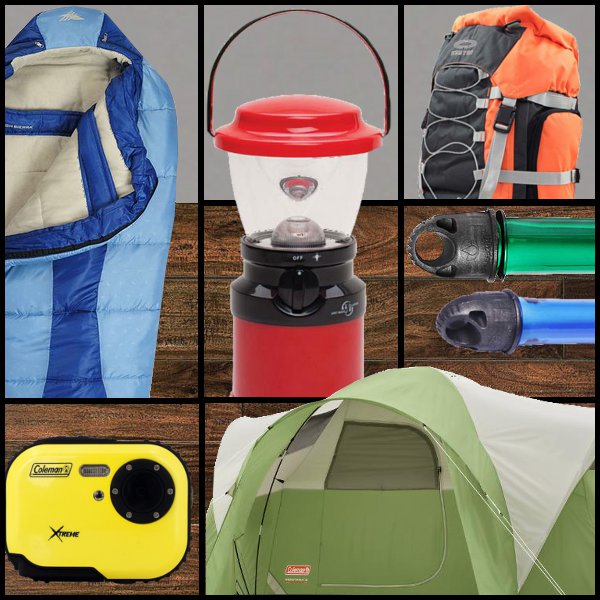 One of my favorite parts of camping is sitting around the campfire at night. Of course, that requires the perfect s'more, and Jessica's toasted marshmallow blog has all the tips for making those!
The daytime activities are great, too. I love a good hike, and if there's a lake or river around, some canoeing or swimming is certainly in order. If you're boating or hiking around water, you'll want to keep your vital gear dry and protected. This backpack from Kemyer has plenty of pockets and compartments for all your gear, including your sleeping back. Plus, it's water-resistant to keep your gear safe. A waterproof camera, like the Coleman Mini Xtreme, helps you capture all the fun and memories without having to worry about water damage. It's durable, too, so you can throw it in your pack with the rest of your gear.
As for me, the first thing I'm going to buy for my next camping trip this set of travel containers. They're perfect for storing all the little things, from matches to medication, and they clip easily onto your pack or keychain. Honestly, I don't know why I never looked for something like this before. They'll make keeping track of things so much easier.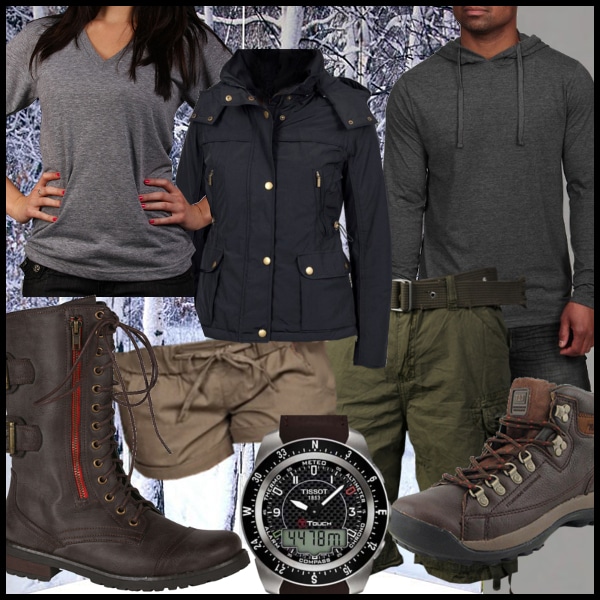 Roughing it out in the wild certainly isn't a fashion show, but that doesn't mean you don't have to worry about what to wear. You want to be comfortable, and also prepared for whatever Mother Nature throws your way. I know I can't live a minute in the outdoors without a super soft, lightweight T-shirt or hoodie. A pair of sturdy boots is another must, but if you're not going to do any serious hiking, these lace-up combat boots are comfortable and durable enough for wear around the campfire, but also super cute. The number one thing I can tell you is not to forget a jacket! Even the hottest days can turn into chilly nights, and rainstorms can blow in quickly.
I know I can't wait to escape for my first camping trip of the summer. What about you? What is your number one camping must-have? Do you have a favorite camping spot?
Posted by Andrea Sparks