Summer Beauty
Posted at Jun. 9, 2011 at 10:29 AM

One beauty regime will not last you all year long. Your skin, hair, nails and just about everything else have different needs in different seasons. I'm here to help you switch up your routine for summer with these 10 must-have products for dealing with everything from the city heat to the sun and waves.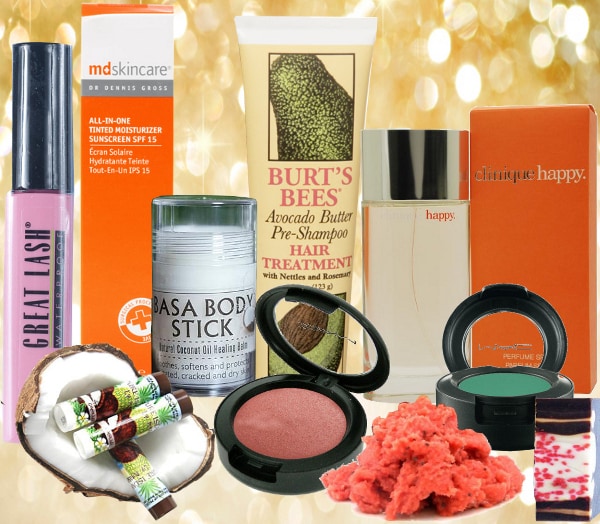 Protect and moisturize: MD Skincare SPF 15 Tinted Moisturizer, Cocolada Lip Balm
You've heard it before: sunscreen, sunscreen, sunscreen. I love the idea of a tinted moisturizer that will even your skin tone and protect you from harmful UV rays without feeling heavy and cakey in the summer heat. Keep your pucker pretty with this yummy, summery Cocolada balm. It's packed with sunscreen to keep your lips from getting burned and chapped under the sun.
Waterproof: Maybelline Great Lash Waterproof Mascara
I've been seeing Great Lash mascara touted as the absolute best in magazine after magazine ever since I started reading my sister's copies of "Seventeen," which tells me one thing: This is the mascara to have when your eye fringe needs a fix. Make sure to grab the waterproof formula if you're headed to the beach or pool. It'll even stay in place in summer humidity.
Colorize: MAC Blush in "Peachtwist", MAC Eye Shadow in "Newly Minted"
Summer is the time to start playing with bright colors. This MAC blush has just the right amount of shimmer to give you a fresh summer glow, especially when paired with a flash of green eyeshadow. I like to apply bright colors with a light hand during the day for a carefree, beachy look, but feel free to layer on your brightest hues for a pop of color when you head out for the evening.
Smooth and soften: Basa Body Stick, Midnite Pomegranate Sugar Scrub
The summer heat can do a number on your skin. Fight cracked heels and dry skin with this sugar scrub. Use it to scrub away at dry skin, like your heels, knees and elbows, and to gently exfoliate everywhere else. Follow your scrub-down with moisturizing, vitamin-rich coconut oil. The tropical smell is just an added bonus.
Fight frizz: Burt's Bees Avocado Butter Hair Treatment
The number one summer hair complaint is frizz. The best way to keep your hair under control is to make sure it's moisturized and protected from heat, sun and chlorine, unless you're looking to add a green tint to your locks. This natural hair treatment protects tendrils and packs your hair full of enviable shine when you use it before shampooing.
Sweet scents: Handmade "Sweet Tooth" Soap, Clinique Happy Perfume
This yummy handmade soap is speaking to my summer carnival-loving side with scents like cotton candy, caramel and even a touch of citrus. If showering in cotton candy isn't tempting enough, top it off with a spritz of Clinique Happy. This aptly named perfume is a long-standing favorite for a reason: the blend of citrus and florals is so luminous it'll remind you of sunny strolls in the park, even in the dead of winter.
Posted by Andrea Sparks