Summer BBQ
Posted at Jul. 29, 2013 at 1:56 PM

We're in the middle of summer, which means that we are also in the middle of grilling season. The long days and warm nights make this the time of year to gather friends and family into your backyard, light up your grill, and take everyone on a barbecued culinary adventure.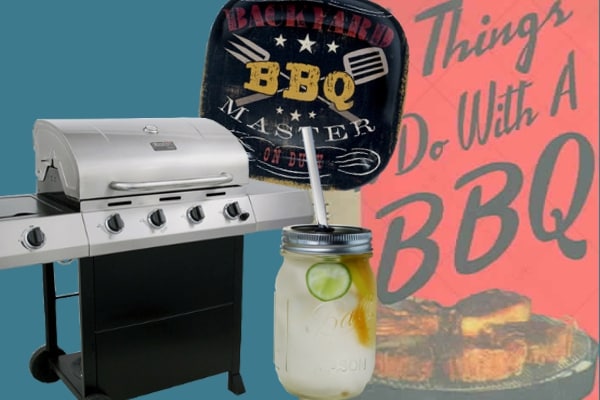 The key to a great barbecue is, of course, a great grill. This Char-Broil four-burner grill has a 665-square-inch cooking area, so you have plenty of room to cook up your favorite recipes, no matter how big the party. Make sure you're ready to cook up a storm with a stainless steel tool set. Then it's all about getting out your food and turning up the heat.
Looking for something more than just the grilled burgers? Check out this 101 Things To Do with a BBQ cookbook for ideas that will keep you grilling all summer long. Though barbecues are thought to be mostly carnivorous affairs, our vegetarian friends are always welcome. Check out this vegetarian barbecue cookbook to find plenty of recipes for appetizers, entrees, and even desserts that are all meat-free and cooked on the grill.
Once you've grilled your corn and burgers, make sure you have the perfect dinnerware to show off your creations. This dinnerware set is the perfect addition to any barbecue. Then all that's left to do is fill up some of these mason jar cups (for the down-home feel, of course) with your favorite beverage and join your guests to enjoy great food and conversation.
If the day wanes and the sun begins to set, it doesn't have to mean that the party is over. This patio umbrella has lights underneath, so it will provide shade during the day and then light up the evening. For the ultimate summer barbecue get-together, pull out this Uniflame fire pit as evening settles in and roast up some marshmallows for s'mores.
Do you like to barbecue in the summer months? What are your favorite grilled dishes? Share them here!
Posted by Emily Harrison