Summer 2012 Bridal Lookbook
Posted at May. 29, 2012 at 2:46 PM

The wedding season is on us! There's good reason, I think, that May and June are the biggest months for weddings. Warm, but not too hot, weather opens up so many possibilities that you wouldn't have any other time of the year, like garden parties and seaside ceremonies. If you're getting married this summer, check out these looks inspired by some of this year's hottest trends with a few classic favorites thrown in as well.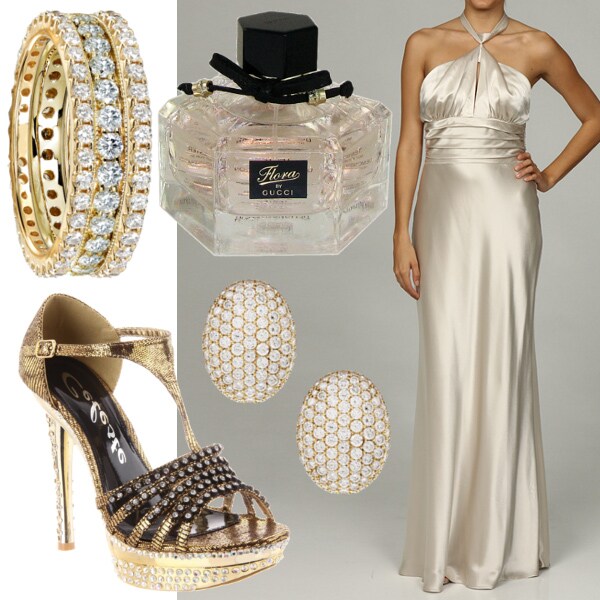 "Something old, something new," they say, and this timeless look has a little bit of both. The beautiful Grecian-style gown has a touch of old Hollywood glam with more modern lines. These spectacular 17-carat diamond estate earrings are the perfect way to make something old new again. If 19k is a little out of your price range, try these vintage-inspired citrine and diamond earrings on for size. A pair of blinged-out shoes and stackable diamond bands finish off the look, and this Gucci perfume is the perfect signature scent for your big day.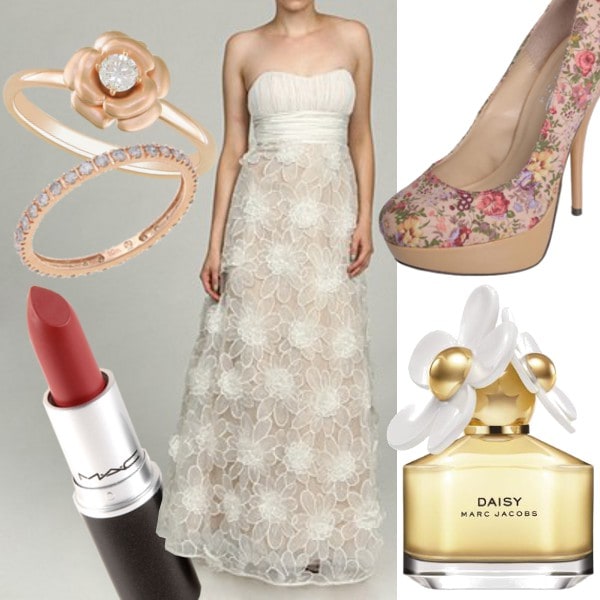 For the refined flower child, this garden party look is perfectly pretty and carefree. This amazing Eliza J dress blossoms in row after row of sheer flowers that give it an unexpected texture, and trust me texture is in in a big way. So is rose gold: It's warm, romantic, and perfect for this airy look. I absolutely love the whimsical design of this pink gold flower ring. In my book, if you're going for a theme, you may as well go for it all the way. Daisy by Marc Jacobs packs plenty of flower power, and this rosebud-red lipstick complements nearly every complexion.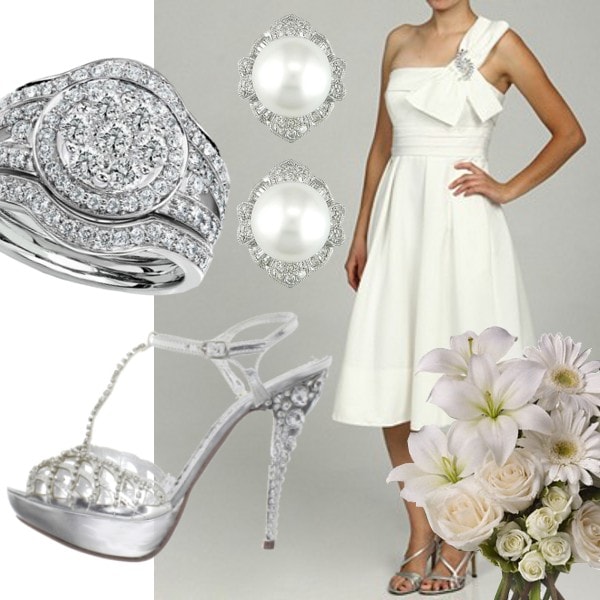 The retro trend shows no signs of going away anytime soon, and the looks keep getting better and better. Everything from wedding rings, like this diamond halo ring, to wedding dresses are going vintage. This pretty tea-length dress is reminiscent of those perfectly beautiful brides from the '50s and '60s, but the one-shoulder bodice brings it up-to-date. Give the rest of your accessories a blast from the past and go for vintage-inspired earrings and these dazzling t-strap pumps.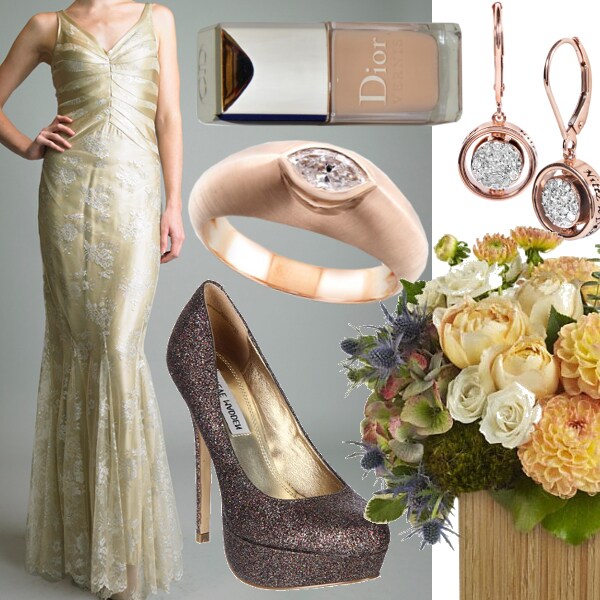 Art deco is slated to be the next big trend in fashion. This very '30s wedding gown strays from traditional white into a glowing champagne shade to complement its sunburst design. Art deco is all about structure and unexpected shapes, and this rose gold (I swear it's everywhere) solitaire ring fits the bill. Of course, we can't forget the glamour and decadence of the era. A swipe of Dior polish on your fingers and glittering smoky pumps for your toes will do the trick.
Which of these looks is your favorite? If you're getting married this summer, tell us what's inspiring your own wedding day look.
Posted by Andrea Sparks