Spinning Wheels
Posted at Jun. 1, 2011 at 11:07 AM

Hundreds of kids are zipping by me in skate shoes. Not really, but it seems like hundreds of wheeled children fill the halls every time I go to the airport. Nothing slows their pace, especially not me and my luggage, coffee and exasperation. And while trying to outmaneuver the kids, I must avoid bumping into adults who are talking instead of walking. Yes, you've been there? Then you know it gets worse if your suitcase tips over with every abrupt movement. At least awkward luggage is now an avoidable hassle. That's why I love spinners.
Spinner wheels are a great trend in luggage design. With wheels that rotate 360 degrees, I can zigzag through crowds, take sharp turns in a hurry, stop, backup and turnaround without looking like the sight gag for a silent movie. For a basic set, with just a couple of good hardside suitcases, I like the Heys two-piece spinner luggage set pictured here.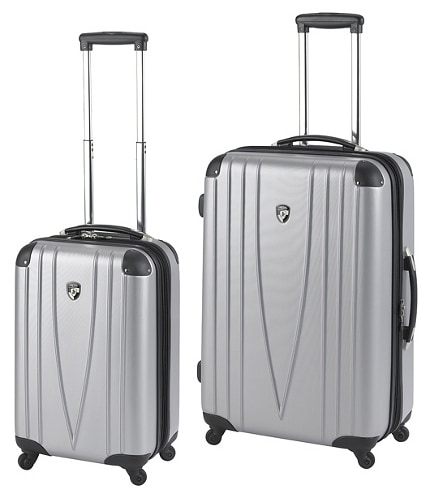 Traveling is much more fun when you're not idling on the concourse. From now on, I'm using spinner luggage. Of course, everyone's traveling preferences are different. What are your must-have luggage features?
Posted by Shawna Edwards