Signed, Smized, Delivered: Signed Copies of Tyra's Novel
Posted at Sep. 15, 2011 at 9:41 AM

Are you looking to get a head start on your Christmas shopping? If so, this is your chance to snatch up some holiday must-haves. Starting today, O.co (aka Overstock.com) will be carrying a selection of author-signed books. What could possibly make your favorite book better? As for me, I'm looking forward to getting my hands on a signed copy of Modelland, the new release from supermodel-turned-media-mogul-turned-author, Tyra Banks.
If your kids are fans of Harry Potter, The Hunger Games or America's Next Top Model, they'll probably love Modelland (and you just might too). The young adult fantasy novel is pretty much a combination of all three of these series rolled into one. Loosely based on Tyra's own experiences as a model, it follows a group of girls selected to attend a prestigious and magical modeling school. Those who survive (literally, from the sounds of it) become Intoxibellas: supermodels endowed with beauty, fame and magical powers. The novel is the first in a trilogy, and I, for one, am dying to find out how the main character, Tookie De La Creme, makes it through the deadly Catwalk Corridor and Thigh-High Boot Camp alive.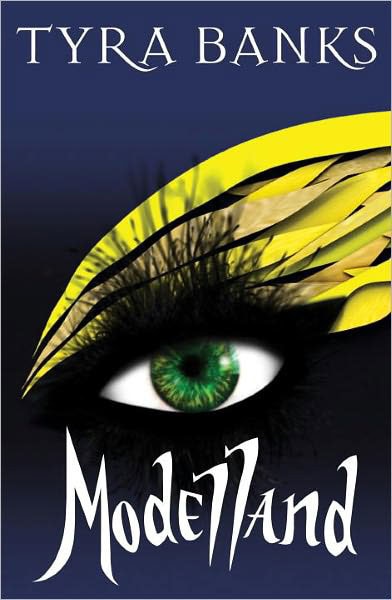 For all you America's Next Top Model fans, you'll be happy to know that Tyra has now turned her infamous phrase "smize," (smile with your eyes) into an actual thing -- that you stick to your face. As seen on the Modelland cover, a smize is a gold feathery face adornment worn above your eye which, according to the author, increases your chances of making it into the esteemed Modelland School by 91 percent. (Contestants of America's Top Model can certainly attest to the power of the smize.)
We have a limited number of copies signed by Tyra herself, so make sure to grab your own signed copy of Modelland soon, and check out some of our other author-signed books for the whole family. What novel would you like to have a signed copy of?
Posted by Andrea Sparks