Save on Watches for Everyone
Posted at Oct. 17, 2011 at 12:28 PM

As part of our month-long birthday celebration, you can save an extra 10 percent on select watches through Thursday, October 20*. This is an excellent time to start your holiday shopping -- if you haven't already -- because there is a watch style for everyone, no matter what they are into. Don't believe me? Check these out.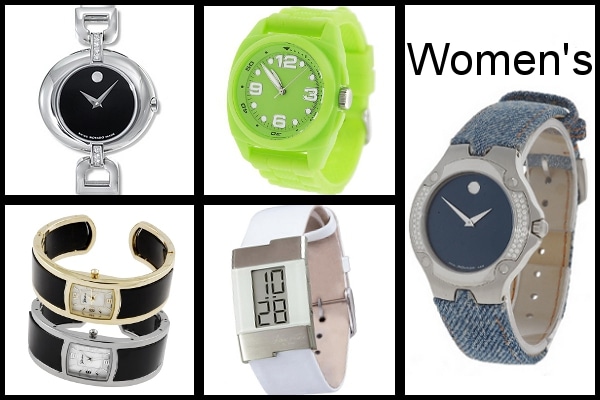 She likes the finer things in life, like a great wine and the perfect red lipstick. She will love a classic women's watch, like a Movado stainless steel watch with diamond accents.
She loves accessories, and wouldn't leave the house if she didn't have every detail in place. She'll love a bangle bracelet watch, like this cuff watch by Geneva.
She rides her bicycle every chance she gets and will meet you at the pub to watch the game. Women with a sportier style will appreciate the playful neon of this Geneva Platinum silicone watch.
She would rather read an architecture magazine than a fashion magazine. She will love the clean lines of a modern digital watch, like this white strap watch from Kenneth Cole.
She's a lady under the jeans and cowboy boots. She'll love the unexpected materials of a diamond and denim watch by Movado.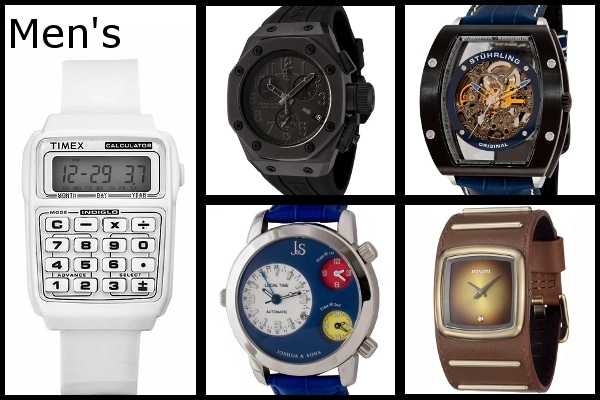 He has strong opinions about the latest edits to the "Star Wars" movies. His iPhone is his current favorite accessory, but a Timex retro calculator watch could be the runner-up.
He appreciates fast cars and classic motorcycles, but he's not about the flash. He would love the black-on-black style of this Swiss Legend chronograph watch.
He can fix anything and he loves to take things apart to see how they work. He would love the visible mechanics of a Stührling Original skeleton watch.
He's catching a flight first thing in the morning, and you don't want him to forget what time it is where you are. Give him the Joshua and Sons triple time zone watch to keep track.
He's confident and rugged, and he wouldn't feel right with too much shine. Instead, he would prefer something like this Nixon watch with a leather cuff.
Is there someone you are looking to buy the perfect timepiece for? What is their watch style?
Posted by Stephanie Petersen
*10% off Select Watches offer applies to items in the "Sales & Promotions > Sale > Special Offers > Extra 10% Off" subcategory. This offer applies to U.S. orders only. Offer ends October 21, 2011 @ 1:59 AM EDT.