Save on Sheets for Every Season
Posted at Sep. 9, 2011 at 8:56 AM

UPDATE: We have increased the sheets sale from 10 percent off to 15 percent off! Sale ends Thursday, September 15.*
A few weeks ago we asked our Facebook fans how often they washed their sheets. Once a week won by a landslide, with 83 percent of the vote, which is very hygienic and worthy of a hearty congratulations to everyone who voted.
Although once a week is the norm, I'm more of an every-few-weeks type of person due to the fact that I really only have one set of sheets and no washing machine. To help you keep up with the golden standard, today through next Thursday, O.co is offering 10 percent off 15 percent off all sheets in our home store, * so you can stock your linen closet or create a new look in your bedroom.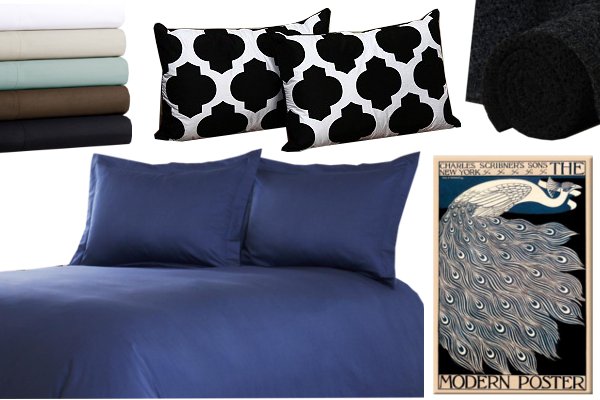 The best thing about sheets is that they offer an inexpensive way to frequently update your bed. If you have a solid-colored duvet in a neutral hue, you have limitless options for decorating using various printed or solid sheet sets. Navy blue has been singled out as the new black because it goes with everything while still adding a colorful pop. Our sheet sale is currently tempting me to spring for a couple of new sheet sets that I can pair with a trendy navy blue duvet I've been coveting to make it work year-round.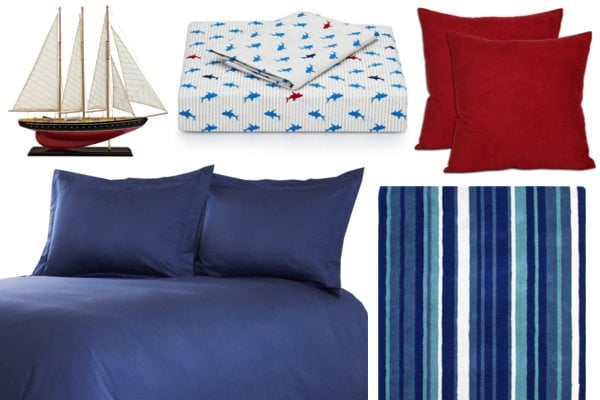 I love the moody color scheme inspired by this peacock print. I would love to pair navy, black and cream with an ornate gold mirror and a vintage chest of drawers during the winter months to create a cozy vibe.
Patterned sheets are perfect if you're worried that a solid duvet is too plain for your taste. These shark sheets will add a little bit of whimsy to a child's room, but I can see grown-up guys digging them as well. Nautical colors like deep red and navy blue are versatile because they can be paired with crisp white accessories in the summer or cool gray hues as fall approaches.
When spring hits, I love the combination of blush pink and navy blue. These light pink sateen sheets give off a sheen that complements a feminine room and would be so soft to slip into on a warm spring night.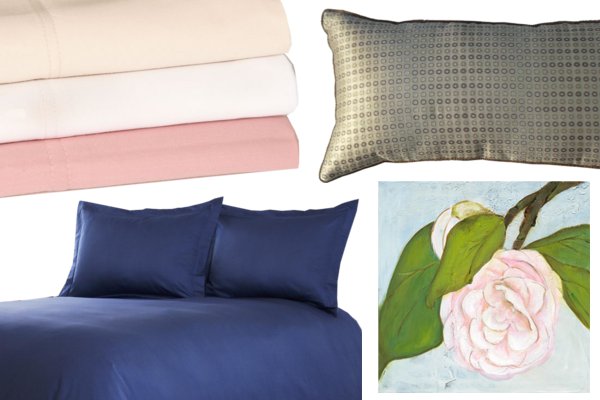 Do you have an opinion on how often you should be washing or replacing your sheets? I honestly never really thought about it, but it seems to be a hot topic on decorating forums lately. Feel free to weigh in!
by Amanda Mears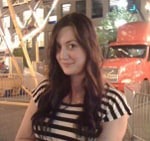 15% off All Sheets offer applies to items in the "Home & Garden > Bedding & Bath > Bedding > Sheets" subcategory. This offer applies to U.S. orders only. Offer ends September 16, 2011 @ 1:59 AM EDT.