Sadie Hawkins Day
Posted at Nov. 13, 2012 at 2:11 PM

If you've gone to high school in the U.S., then the name "Sadie Hawkins" probably equals "Girl's Choice Dance" in your mind. The tradition of holding an annual Sadie Hawkins dance, where girls are the ones asking the boys to accompany them as their dates, started in 1938 and reached widespread popularity by the 1950s. But who is Sadie Hawkins, and how did she become the symbol of gender role reversal?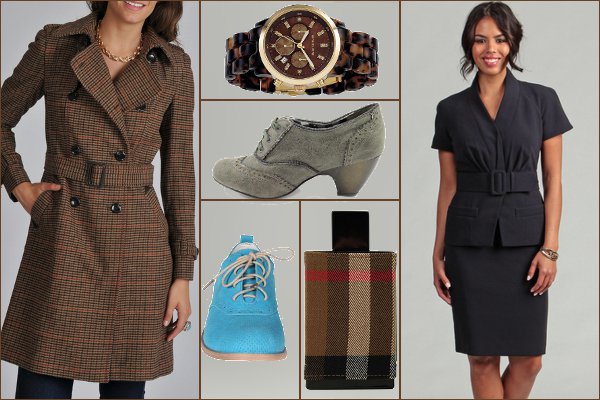 It goes back to Al Capp's popular comic strip Li'l Abner, which ran from 1934 to 1978. Sadie was a character in the strip, and she was considered the most unattractive woman in their Appalachian town. To give her a chance at marriage, her father declared November 15, 1937 to be "Sadie Hawkins Day", and on that day, he held a footrace, and whichever eligible bachelors outran Sadie escaped the fate of marrying her. But the slow man whom she caught and dragged across the finish line was condemned to marry her. In the strip, the town spinsters liked the race so much that they made an annual tradition of it. And in the real world, people liked the tradition, too, and it soon became an annual excuse for women to go after the men they were interested in -- a practice that was unheard of back then.
Of course, in 2012, the idea that women need a sanctioned day to ask a man out may seem quaint to many of us. But if you still need an excuse to do something typically regarded as masculine, why not let Sadie be your inspiration? On November 15 this year, you could approach your boss for the raise you think you deserve, pick up a set of tools so you can fix things in your house yourself, or even just learn about football so you'll be prepared for a Thanksgiving Day game.
Whether every day is Sadie Hawkins Day for you or you're not quite ready to be so bold, you could celebrate the day by getting dressed in a few of the season's menswear-inspired looks. A pair of blue suede oxfords will demand respect, and they would look perfect with a pair of straight-leg wool trousers and a white blouse.
If you want to keep it feminine with just a touch of men's style, try a pair of heeled oxfords and one of the skirt suits recommended by the editors at MSNLiving.com: an Anne Klein navy belted skirt suit or a Nine West beige skirt suit. A houndstooth print gives a nod to menswear, like on this brown and cream dress or this plus-size black dress with a houndstooth jacket.
One or two menswear-inspired details can give your whole look a more commanding presence. A silk patterned scarf tied like an ascot, a chronograph watch, or a brown plaid trench coat would each bring out your manly side in a subtle way. Even a spray or two of men's cologne (like Burberry London) could give your otherwise feminine wardrobe a masculine edge.
Are you inspired by the cartoon spinster's holiday? How are you celebrating Sadie Hawkins Day?
Posted by Stephanie Petersen