Roses are Red, and Lips Are, Too
Posted at Jan. 28, 2011 at 2:46 PM

The red lip is always classic. While it's danced in and out of the limelight over the years, it has never fallen out of style. A longtime favorite of glamour girls, like Gwen Stefani and Christina Aguilera, vibrant red lipstick is starting to show up everywhere from the runway to the red carpet. Everyone is in love with the red lip, and so am I.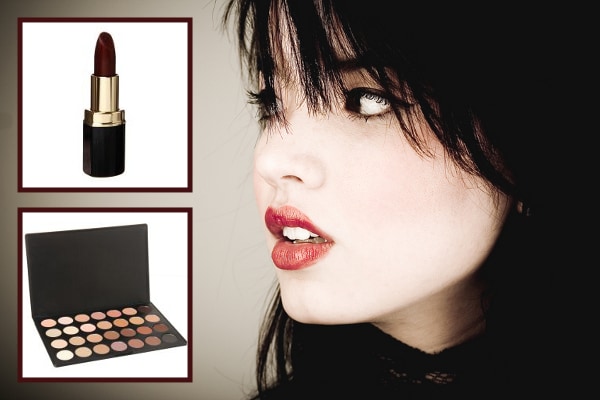 This month's Golden Globe Awards were no exception. The hottest celebrities showed up sporting ruby red lips to perfectly complement their designer gowns (those lucky ladies), and the result was a touch of old Hollywood glamour right in the middle of glitz and glam of modern Hollywood. Equally vintage and modern, sexy and sophisticated, the red lip is the look to have this season and, well, always.
So why not go all glam and try the red lip out yourself? If there is ever a time to sample the vavavoom look, Valentine's Day is it. Turn up your look for the day of love with an irresistibly kissable pout. No matter how conservative your beauty tastes are, anyone and everyone can pull off a red lip with as much refined class (or as much sexy Valentine's sass) as Audrey Hepburn, Elizabeth Taylor, or those Mad Men vixens we all dream of one day morphing into.
I've found that there are three tricks to making the red lip look work for you: proper application, downplayed eye makeup, and the right shade for your skin tone. Let's start with applying your makeup. Line and completely fill your lips with a red lipliner, like this L'Oreal lip liner, and apply your lipstick overtop. This will give your color serious staying power. To make your lips look extra full, dab a bit of clear lip gloss at the arch of your upper lip and center of your lower lip. The reflected light will make your lips look bigger and more kissable for your hot V-Day date. Curl your lashes and swipe on a layer of mascara, and you're good to go.
Keeping your eye makeup simple will keep you from looking too overdone. If you want to give your peepers just a touch of glam, try a swipe of sheer shimmery eyeshadow or pick something subtle to accentuate your natural skin tone with this neutral eyeshadow palette. Keep it simple and clean so your luscious lips can take center stage.
Now let's talk about finding the right shade. While a bright, true red is the most popular and iconic shade for the red lip, it may not flatter everyone's skin tone. True red looks best on pale skin with a blue undertone. If you have pink undertones, try a pinkish red, like this Sex Kitten lip color from Max Factor. Women with warm, yellow undertones may want to try corals and plums, while olive undertones will look best in a deep wine shade, like this rich Lancome lip color. You can even mix shades to create the best hue for you. Wear your color with confidence, and you'll look great no matter what.
I personally cannot wait to spend late nights in front of the mirror, trying out every shade of red I can get my hands on. What about you? Are you ready to go all Hollywood glam this Valentine's Day, or do you have a different look in mind?
Posted by Andrea Sparks