Resort Wear: 2012 Collection Trends
Posted at Jan. 18, 2012 at 12:09 PM

The winter solstice was just shy of a month ago, but that hasn't stopped anyone from dreaming of warmer climes. It's not unusual, around mid-January, to get an itch to ditch heavy sweaters and coats, and in fact, many resorts in warm, tropical places offer their best vacation packages in January and February for everyone who's trying to escape the snow and ice for salt water and sunshine.
It's no wonder, then, that designers release a resort collection in mid-winter. Also known as the cruise collection, it's like a sneak-peak at spring trends. Who says you have to wait until spring to sport them though? The resort collection is designed for your mid-winter getaway, whether that's a Caribbean cruise or a weekend at home with a piña colada in hand.
I've collected some of the hottest trends from designers' resort collections. Try these looks on now for a little dose of springtime style.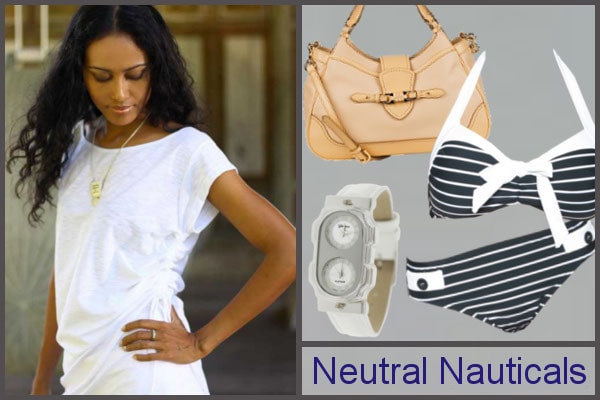 The nautical look comes back every spring. The big trend this year, however, is to give it a softer look with simple neutrals. A soft white tunic, camel bag and an anchor necklace is all you need to pull off the look. Add little details, like this dual-dial navigator watch, to any outfit. A few stripes go a long way on the beach, and I absolutely love the subtle retro styling on this black and white bikini.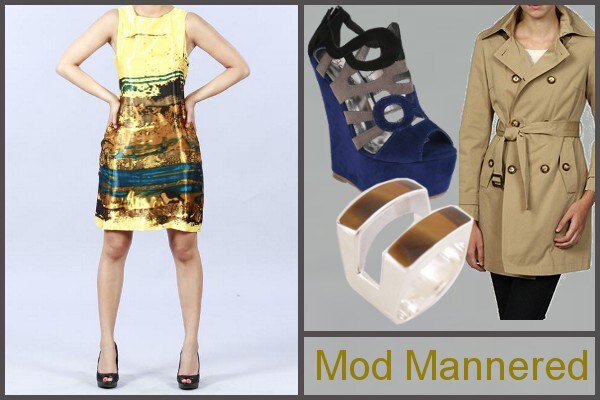 Speaking of retro, the mod '60s are coming back, and nearly every designer's collection has at least one retro shift dress, like this one from Madison Paige. Look for geometric shapes to give your look a touch of mid-century style, like these platform wedges or this minimalist tiger's eye cocktail ring. If there's ever a time to top off your look with a classic trench coat, this is it.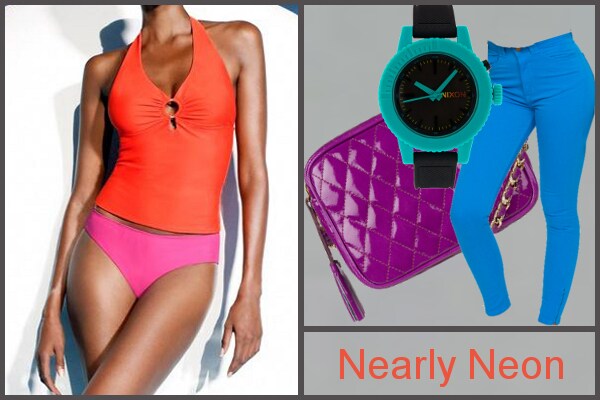 Bright solids have been big for the past couple years, and it's hard not to automatically gravitate towards vibrant colors in the winter. This year's collections suggest the brighter the better. Hues are bordering on neon, like the hot pink and orange of this swimsuit or these electric blue jeans. If you want just a touch, try an aqua blue watch or purple bag to set off your look.
Whether you have a trip planned or not, it's easy to escape the snow with a few resort styles mixed into your winter wardrobe. Are you headed to warm climates anytime soon? What spring styles are you dying to wear?
Posted by Andrea Sparks