Questions? Talk to the Forum
Posted at Sep. 29, 2011 at 11:30 AM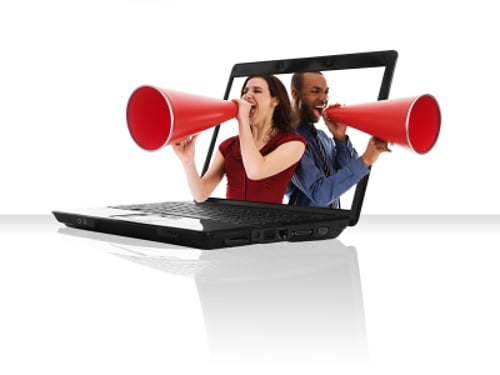 To me, one of the best things about shopping online is the ability to get instant feedback from other customers. It enables you to skip the sales pitch that often comes with buying something in a brick-and-mortar store and find the information you're looking for from real people who use the product regularly. I rely heavily on customer reviews, to the point that I get a pang of crippling fear when I scroll down and see no reviews on a dress I'm admiring or a lone star with no explanation accompanying the makeup I have my eye on.
Reviews are invaluable, but for advice and answers, you really can't beat a forum. The Overstock.com Community Forums aim to create a specialized place where you can go to ask questions about products you're looking at on our site or something you already bought. To make using the forums even easier, we're rolling out a few changes today that you'll notice as you shop.
You'll now be able to narrow down categories to find exactly what you're looking for. And you'll see forums all around the website, so you can consult them as you shop. You can post new threads and reply to existing topics directly from department pages.
We've also added a customer service section, so whether you're trying to find out when an area rug will be back in stock or want to know the length of a specific skirt, our customer service employees will do the detective work and get back to you within 48 hours.
Join the conversation! All you need to participate in the forums is an O.co username and password (the same one you use when you make a purchase, leave a review or comment on a blog post). Then start asking and answering to your heart's content. You can literally ask anything, like the customer who asked for advice about buying his girlfriend a ring and got input from almost 30 people. You never know the fountain of knowledge your most burning question can spring forth.
Are there any purchases you wish you had consulted a forum about before buying?
Posted by Amanda Mears