Similar Items in Cat Toys & Tunnels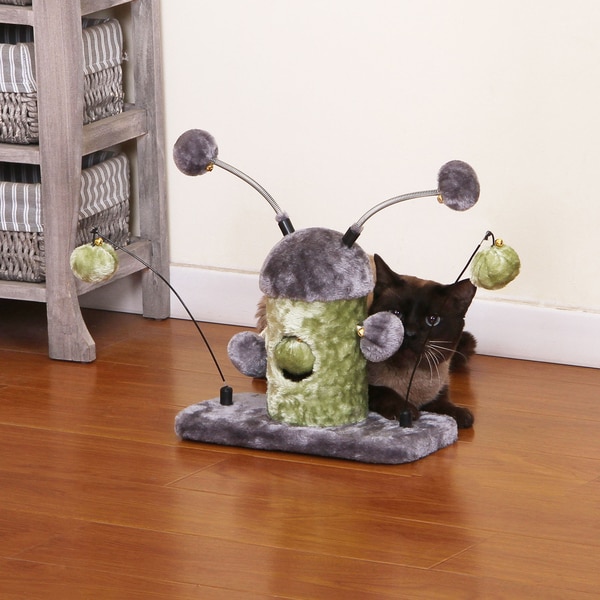 Description
Details:
PetPals extra fun cat toys with two teasers on the top, two dangling toys on the side and punch ball in center.
Dimensions 12x6x10"
Interactive toy allows your cat to engage in hours of solitary play, which provides mental stimulation and needed exercise. Teasing balls are designed for your cats natural instinct to stalk and pounce on their prey, it keeps your pet interested when they swat it around. All materials tested using international safety standards.
Has your cat ever attacked you while being petted. Cats who reach their tolerance while being petted, is because your cat feels too stimulated from the petting or their body language signals have gone unnoticed. The only way they feel they can make you stop is biting or scratching. Your cat has given these signals, so watch for signs such as skin twitching, tail lashing, purring stops, changing body position, ears pointing backward, meowing.
Type: Cat Tree, Scratcher
Material: Fabric
Assembly: Assembly Required
Color: Green
Assembly Required
Country of Origin: China
Specifications
Assembly
Assembly Required