Parent's Checklist for the First Day of School
Posted at Aug. 10, 2011 at 4:23 PM

Even though it's your kids who are heading back to school, as a parent, you need to prepare, too. Maybe you're emotional about your little tyke starting kindergarten, or maybe you're pushing a reluctant teen out the door. Either way, you have a lot to remember before the first day of school, and sometimes it all gets put off until the morning of. To make sure that first day runs as smoothly as possible, here is a back-to-school checklist for parents.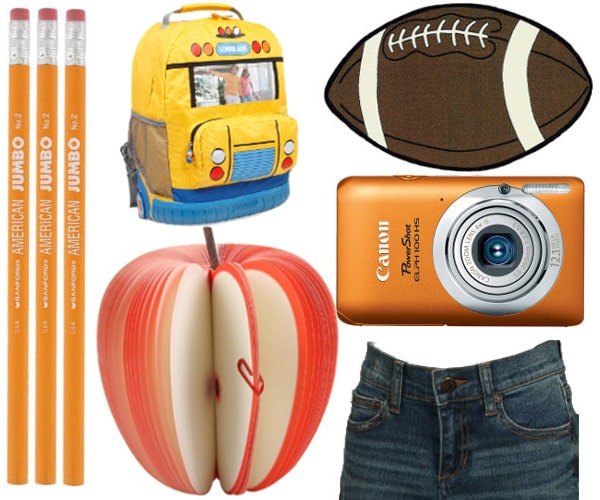 One Week before School Starts
Find out their class schedule: It'll be easier to ask your kid how his first day in algebra was if you actually know whether or not he's taking algebra. You'll also be able to keep track of his homework in case he doesn't. Ease your elementary-age kid's nerves and tell her that you too had to learn how to write cursive and memorize your multiplication table when you were a kid.
Start prepping your child: Starting to set an alarm clock a week beforehand should break any sleeping-in habits for both of you. If you have a first-year preschooler or kindergartener, books like How Do Dinosaurs Go to School help teach your child what to expect from school as well as how not to act like a deranged dinosaur in the classroom.
Two Days before School Starts
Make labels: Swapping pudding cups at lunch is one thing, but swapping T-shirts and lunchboxes is another. Spend some time writing, stitching and sticking your kid's name on everything, so you know what's his and what isn't. You may want to include a last initial, too, just in case there are six other Billys in the class. Make it easy with a label printer.
Pack school supplies: You can't send your kid to her first day of kindergarten without crayons, nor can you send your freshman to high school without a calculator. Make sure your kid has all the school supplies he needs packed in his backpack, including binders, notebooks, pencils and (my favorite) a large assortment of highlighters.
The Night before School Starts
Pick out an outfit: Help your child pick out an outfit the night before to eliminate a frantic morning or superman pajamas and snow boots at school. If your children are required to wear uniforms, make sure their polo shirts and plaid skirts are clean and ready. Otherwise, look for duds that will hold up during art class as well as recess, like jeans and sneakers.
Pack a lunch: Kids need brain food at school, so pack healthy lunches the night before. Cut cheese or PB&J sandwiches into fun shapes with a cookie cutter, and pack frozen tubes of yogurt to thaw in their lunchboxes. A kids' cookbook filled with recipes they can make themselves is an easy way for kids to help make their own lunches. Give older kids an alternative to vending machine snacks with raw vegetables and low-fat dip or pitas and hummus.
Charge your digital camera: Remember the moment your kid went to school for the first time by taking some pictures before he climbs onto the bus. Make sure to charge your digital camera so you can take as many pictures as you want. Some parents even like to make it a tradition and snap a picture the first day of each school year.
Are you ready for the school year to start? Do you have any additional tips to help make the first day of school run smoothly? What about first-day-of-school traditions?
Posted by Andrea Sparks