Pantone Fall Palette: Bamboo and Honeysuckle
Posted at Sep. 1, 2011 at 10:47 AM

Pantone released their 2011 fall color report during New York Fashion Week in February, and the tempting array of the season's hottest hues for fashion and home is now the ultimate must-have palette for fall. If you're a colorholic like me, it's just another excuse to go shopping.
To kick off the season, here's a taste of Pantone's 10 fall colors. Today we're featuring bamboo and honeysuckle, two swoon-worthy colors you can mix and match all season long. One of them is even so popular, it's Pantone's color of the year.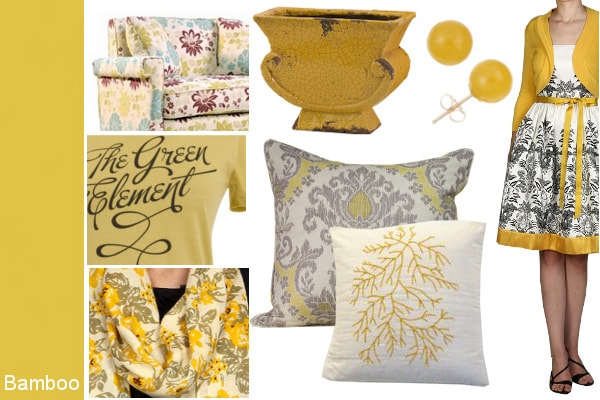 This is one of my very favorite colors from the Pantone fall line-up. True bamboo is a cooler shade of yellow with a slight green undertone, but a warm mustard is an equally chic alternative to the hard-to-find hue. I plan on using the shade liberally this fall, starting with these cute yellow jade earrings. What makes it so great is that it can be a neutral or a bright, depending on how you use it. A bamboo accent wall would certainly stand out in your kitchen, while a scarf in the shade would balance out a bright red blazer.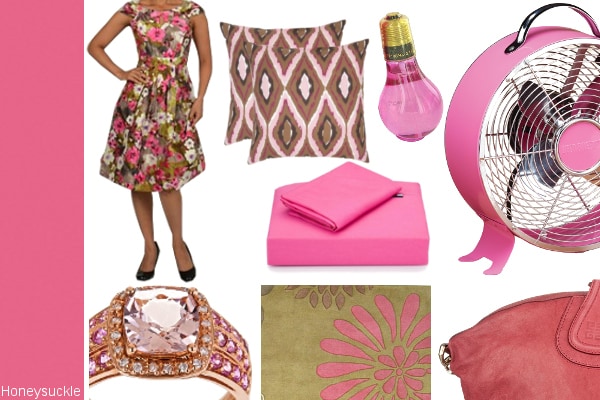 Here it is: Pantone's 2011 color of the year. Honeysuckle pink has been a favorite of designers all year, and it is certainly holding strong for the fall too. After all, they do say that pink flatters every skin tone. Honeysuckle pink may be a bit surprising for a fall color, but I'd use it to create an unexpected contrast to more traditional fall colors, like brown and orange. If you're not ready to go full bubble gum on your fall wardrobe, try this floral party dress from Robbie Bee which uses honeysuckle to highlight a more subdued print. Wouldn't it look fantastic with a bamboo colored cardigan overtop?
What are your favorite colors this fall and how do you plan on using them? Are you ready for a little bamboo and honeysuckle? Don't forget to check back to see what other colors Pantone has deemed hot for fall.
Posted by Andrea Sparks