Overstock.com Interview with Author Nina Berry
Posted at Mar. 28, 2013 at 2:12 PM

We sat down with "Otherkin" and "Othermoon" author and animal activist Nina Berry to get the story behind the stories. See what she has to say about tigers, shape shifting, and that body-defining back brace.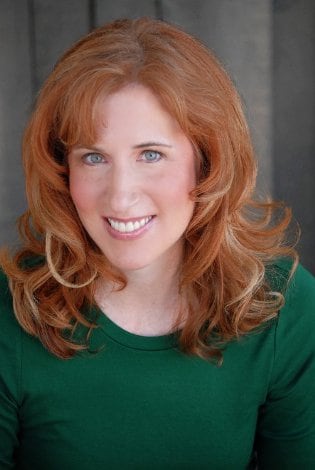 Do you love young adult fiction?
I do. I was reading it long before I was writing it. It's a great community. There is a lot of support in the community for each other. Like today, Bridget Zinn's Poison came out; she died last year and now a lot of her friends and others in the YA community have been tweeting and blogging about her book, really hoping it sells well. It's been great to see that kind of support.
What do you do when you're not writing?
I work in television in a division of Warner Brothers, and I travel a lot. I was in Thailand over Christmas and visited an elephant sanctuary run by a young English woman. There are 12 elephants there, and they wander around at will; you can watch them while you eat breakfast in the observation hut, and they'll come by and say "Hi" to you. It was incredible. I love animals, as you can tell from the cover of my book. Becoming friends with these huge, intelligent, emotional creatures was a huge highlight of my life. (Check out blesele.org for more information.)
Conservation is a passion of yours. Do you have a favorite animal?
Tigers are probably my favorite, but it's really hard to pick. I have cats and would own dogs and horses if I had room. Tigers are a very popular animal all over the world, but ironically they're desperately endangered in the wild. They are amazing creatures. I do my best to support organizations and sanctuaries that can help sustain them. I try to bring more awareness about the treatment of animals when I tweet, Facebook, and blog.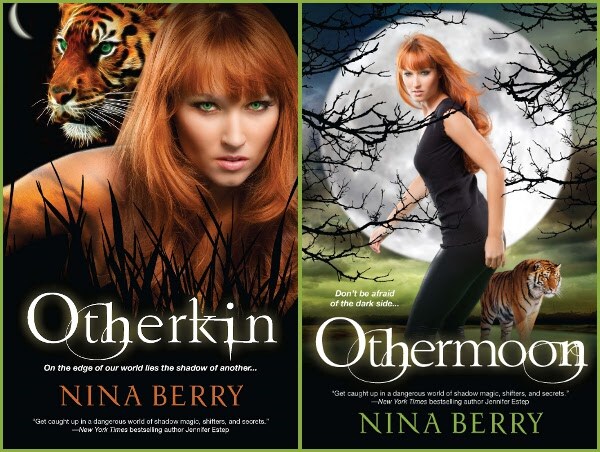 Your second book, Othermoon, just came out and a third is due in 2014. Did you have a trilogy in mind when you started writing?
I did have a trilogy in mind, which is tricky as a new writer. It's hard to get a publisher to commit to a full series. To make it work, I had to write the first work to stand alone, just in case. Basically, I had to wrap the story up at the end, but make the world rich enough to support a sequel.
Do you have favorite children's or young adult book?
It's so hard to choose. Probably my favorite children's book is Charlotte's Web. I read it and fell in love. The Narnia books by C.S. Lewis had a huge influence on me. They took me into another world. More recently, my favorite series is Phillip Pullman's The Golden Compass; I really grabbed onto the idea of a person's soul shown to the world in the form of an animal. Those books and my own echo shape-shifter lore.
What was your inspiration for Otherkin?
My inspiration came from a couple of different places. I'm a big geek; I play Dungeons and Dragons with a bunch of my friends. During one game, years ago, I played a character that was a were-tiger. I loved playing that character. Separately, like the main character of my book, I had a back brace as a teenager. I didn't realize until I started writing how strong an influence that had on me and how it shaped my body image and my feelings about myself. So then an idea occurred to me, what if the teenage me with the back brace had found out I could turn into a tiger? How would that have affected my body image, my world view? So two very different very different parts of my life came together to inspire this story.
So, how did the back brace shape your main character?
The brace makes her very self-conscious about her body and warps her body image. So, when Des shifts her shape, it forces her to deal with her body image very directly. As someone who once wore a brace, writing this character, and the things she went through, gave me a chance to learn things about myself.
What's your favorite part about writing?
I love creating worlds, and figuring out the rules of the world. I get to decide who the antagonists are, how the magic works, and how different characters' actions affect the world and reflect upon our real world.
Do you have a specific reader in mind when you write?
I think the target age group is 13 and up, but, like you and me, there are many adult readers who enjoy YA fiction. My books do focus on teenagers, and I try to keep the language relatable. A part of me stopped growing up at that age; I think that's often why writers write for certain age groups. Maybe I'm still dealing with some of the same issues I had at that age.
Have you been surprised by the response to the book?
I've been delighted! Readers have told me they've been very affected by the book, much more deeply than I ever would have expected. Honestly, I'm just thrilled if they've read it. One reader told me about reading the book with a friend as she recovered from back surgery. Another told me how the friendships in the book resonated with her. That meant a lot to me. If I've reached one person out there, I win.
You have quite a social media presence. Is that part of being a YA author today?
There is a lot of pressure on writers to be accessible. For me, it's not a chore at all. That sort of interaction is really fun. As an introverted person, I find it easier to interact on the Internet; it's a way to be social that isn't as taxing. It's also hugely valuable since publishers have limited marketing budgets. It's important to be as available as you can for the audience, and younger audiences expect to be able to reach you. I enjoy it a lot.
(Chat with Nina via Twitter or Facebook.)
How do you feel about writing?
There are times when it flows, and there are other long moments of staring at the blank computer screen, surfing the Net, and cleaning the refrigerator. But basically, I can't not do it. Once I get in the flow of it, I feel really happy writing.
Do you ever experience writer's block? How do you deal with it?
To deal with writer's block, you just have to put anything down on paper. Give yourself permission to suck and allow yourself to be terrible. Then, thank God for rewriting. Writing is an act of faith; having done it before means I can do it again, but it's equally painful each time.
Posted by Jen Gustavson and Jessica Gezon