Overstock.com Cyber Monday
Posted at Nov. 26, 2012 at 2:59 PM

Welcome to Cyber Monday -- the day when smart shoppers like you leave the crowds behind and start searching the Internet for the best deals of the holiday season. This leads them to Overstock.com. Of course, we have bargain prices on your favorite brands all year long, and they just get even better for Christmas.
I love online shopping, especially on sites that are easy to navigate. Overstock.com is one of the best, and I have some hints about the best ways to save and the easiest ways to shop for gifts here. There's also helpful links, hot promotions, and even some fun -- a contest for a BIG gift certificate.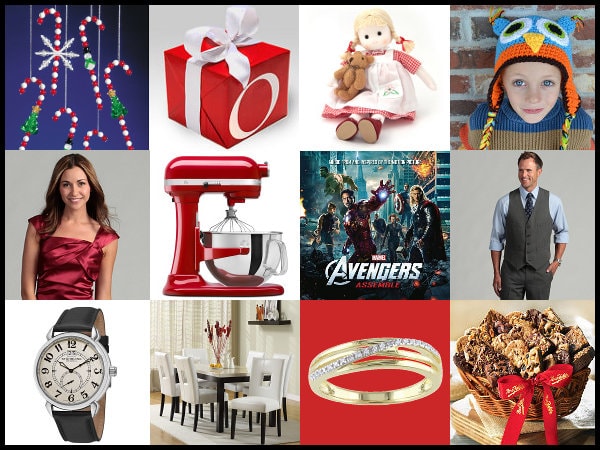 Well, now that you're here, it's time to check your holiday list and start browsing. We've worked all year to get ready and our site has some nifty features to make this year's shopping easier than ever. The place to start is our Cyber Monday page. The Cyber Monday page showcases our hottest sales and the best products specially selected by our buyers for this event.
Use our convenient search and filtering features to find the best selection of gifts all in one place, narrowing down the options by category, material, price, or review ratings. Do your friends and family members shop here? They may have wish lists, which makes the hunt for perfect presents much easier. (Don't forget to spoil yourself a little by making or updating your own wish list.) Pick up a few gift cards, too. They can save the day if an unexpected gift-giving opportunity arises.
FREE SHIPPING -- it might just be our best gift to you this season. We're offering FREE SHIPPING through December 17 on every order, even the big stuff*. It's just more of the fantastic service you've come to expect from Overstock.com.
One more thing: Before you leave, be sure to check out our Pin-to-Win contest. It gives you a chance to win a $2,500 gift certificate while having some fun on Pinterest. You have until November 30 to enter and submit a pin board. Read the contest page for details.
Enjoy your shopping. Enjoy your savings. But most of all, enjoy all the craziness that makes the season the best time of the year!
*Site-Wide Free Shipping offer applies to U.S. orders only. For expedited shipping, additional charges apply. This offer applies to the lower 48 states and APO/FPO destinations only. This offer excludes Alaska, Hawaii, and international orders. This offer excludes orders comprised solely of products from the "Books, Music, Movies, & Games" category. Offer ends December 18, 2012 @ 1:59 AM ET.
Posted by Shawna Edwards