Overstock.com Black Friday
Posted at Nov. 23, 2012 at 1:57 PM

Did you sleep on the sidewalk last night to snag great deals? Maybe you left the dirty dishes from your turkey dinner in the sink to head out to Pre-Black Friday sales? This year, I've decided to stay away from the crowds, save some gas money, and do most of my holiday shopping online. I'd much prefer to sleep in, stay in my cozy pajamas, put on a holiday movie, and peruse the best deals on my computer with a Thanksgiving leftover sandwich and a delicious mug of hot chocolate as my shopping companions.
However you choose to shop, today is the best day of the year to save big on your holiday gift list (and maybe that wide-screen TV you've been eyeing for yourself). Overstock.com is celebrating the day with our lowest prices of the year on hundreds of products. Also, as our gift to you, we're offering FREE SHIPPING on your entire order, no matter how big or small*.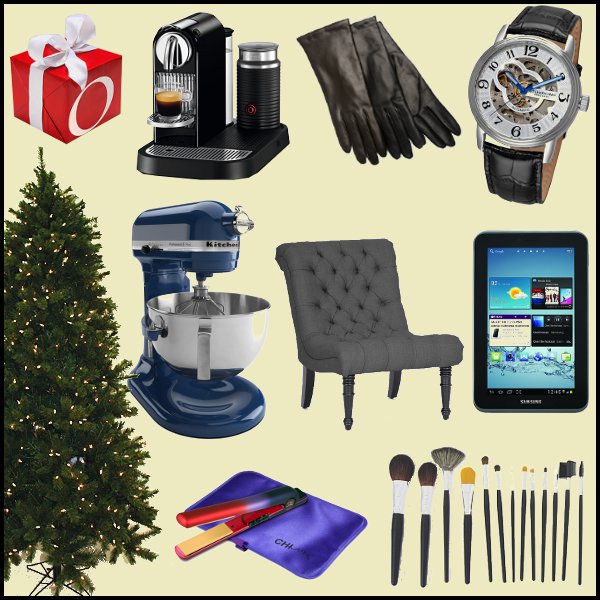 I'm also a big fan of Small Business Saturday, which encourages shoppers to tackle their holiday gift list at homegrown businesses; it's a great way to support your local economy. Overstock.com makes buying local easy, too; you can find great gifts at even better prices from businesses in your neck of the woods in our Main Street Revolution section of the site.
Also, check out our guide on making the most of Black Friday specials to create a comprehensive shopping plan. Our gift center is another great place to find the perfect gift for everyone on your list.
So, forget the crowds and the hassle; at Overstock.com, you can find the best Black Friday deals and tackle your holiday gift list in the comfort of your own home. Are you ready to shop?
Posted by Jen Gustavson