No Satisfaction
Posted at Jan. 24, 2011 at 2:29 PM

We've reached the time of year when many New Year's resolutions have curled up on the couch and died a cheese-coated death. Don't get me wrong; I'm not here to judge. If you want to revel in chocolaty goodness in your fuzzy pants, I have no intention of getting in your way. But if all you need to stay on track is some encouragement, then I'm here to help!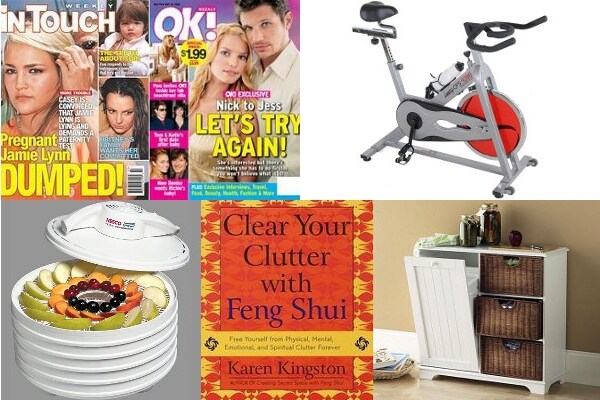 Sticking to your resolutions requires determination and motivation. Sometimes having a goal isn't enough; you need a reason for trying to achieve your goal. I'm a big fan of planning rewards for myself. If your resolution for the New Year is to get fit, then it's time to find a way to make exercising fun. If getting into shape was automatically a good time, it wouldn't be something you'd have to resolve to do, so give some thought to what you like to do and see if there's a way to make it a little more active. Do you love to read? Treat yourself to a new release or a trashy magazine and only let yourself read it on the stationary bike.
Eating healthy is a common resolution, but it's hard to stay committed when you get busy. Consider investing in a slow cooker, so you can make meals in advance, or a food dehydrator, so you can pack healthy snacks on your outdoor adventures (or in your lunch). Treat yourself to a bread machine and you can tackle healthy eating and saving money in one bold move.
What about taking care of clutter around the house? Not only is it distracting, but according to the rules of Feng Shui, it results in sluggish energy. Get some shelves. Add some storage to your closets. Get organized and get ready to move forward with your life. Clearing the clutter will clear your mind.
Whatever your goals are, remember to give yourself time to achieve them. Just because you haven't done it yet doesn't mean you won't. It's OK to reassess and try again in February (or March or June). Give yourself a break and then get to work! And while you're at it, tell me how you stay motivated. I could use the help!
Posted by Jessica Gezon