New You, New Look: Resolve to Look Your Best
Posted at Jan. 4, 2012 at 3:43 PM

The new year is a time of renewal. You probably have a few resolutions you're working on, but how about just trying something different this year, like a new look? If you've always wanted to try red lipstick or have been thinking about cutting your hair for a while, now is the time to do it.
So where do you start? Maybe try out a few of the trends expected to be hot this spring, like red lips. Red is slated to overtake nude as the lip color to have, but it's not just bright crimson this time around, and it's not just for evening. Reds in every shade are in, day or night, so try a few on until you find one that suits your complexion and give it a whirl.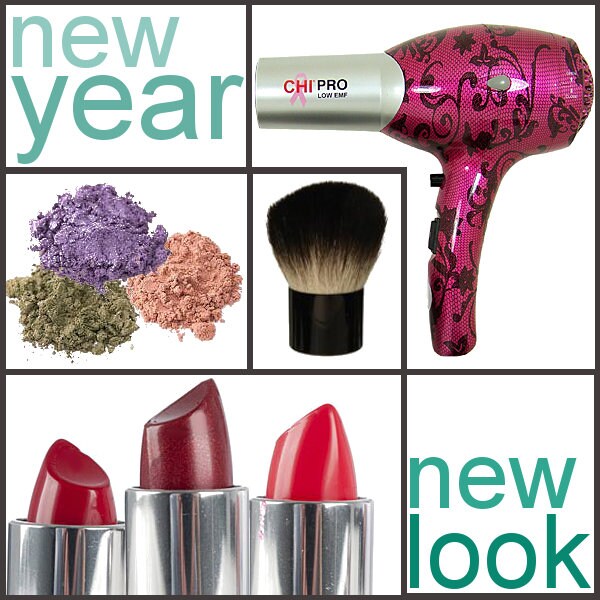 Updated classics have been the scene for the past few months, and the trend is expected to stick around throughout 2012. To go with your vixen red lips, downplay your eyes with a swipe of sparkly silver or white shadow and a single coat of mascara. To bring out your eyes more, use liner. Smoky eyes with a touch of subtle cat-eye liner would give you the va-va-voom look celebrities have been sporting lately. Of course, they all top it off with eyelash extensions, but you can get the same look with a set of false lashes.
For a lighter look, bright pops of color are also expected to make a splash this year, especially in eyes, and it's always fun to add a little color to your look. Try a touch of purple or green eye shadow swiped close to the lash line, instead of dark eyeliner, or a bold peach brushed across the entire lid. This eye color makeup kit has all three, so you can sample each look on a different day.
A healthy complexion is possibly the number one beauty trend this year. Smooth, dewy skin is easy to achieve with a good moisturizer and mineral foundation. Mineral foundations have a touch of light-diffusing shimmer in them naturally, which will give you that enviable dewy look. The key to flawless skin, however, is the brush you use. This Italian badger kabuki brush is soft and fluffy to evenly distribute and polish powder. You can even use it to add a natural-looking touch of bronzer or blush to your cheeks. A bit of color takes your skin from cakey to fresh and healthy.
Healthy skin and healthy hair go hand-in-hand, so don't neglect your tresses as you're trying all these new makeup looks. Make sure your hair is moisturized by doing a weekly deep conditioner treatment. The right styling tools will work wonders on your hair. This CHI blow dryer smoothes hair as it dries to maintain its natural sheen. Shiny hair always looks healthier.
What makeup and hair trends are you planning on trying for the new year? You never know; one of them may become your new go-to look.
Posted by Andrea Sparks