National Thank You Month
Posted at Jan. 11, 2012 at 2:58 PM

January is National Thank You Month. Why is now the best time to say "thank you"? Well, think about this: January falls right at the end of the biggest holiday and gift-giving season of the year and January itself doesn't have any major gift-giving holidays to worry about. That gives you a whole month to get all your thank-you cards out before you need to start worrying about what to get your significant other for Valentine's Day.
So you need to say "thank you." Why not put a little personal touch into it? Make your own thank-you cards with a cute set of blank cards and a rubber stamp, like this thank-you tree stamp. A thank-you card is the perfect way to let someone know you're grateful with just a few words. Cards aren't the only way to express your gratitude, however. Here are a few more ideas to help you say it right: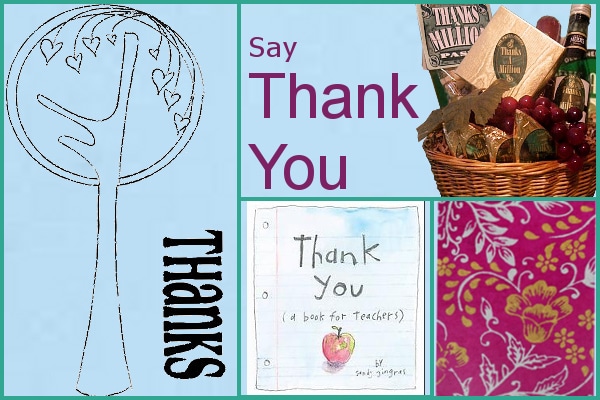 If you really want to show someone just how grateful you are, think more along the lines of returning the favor with a gift. This Thanks a Million gift basket may not actually be worth a million dollars, but it's the thought that counts, and this basket full of treats will certainly make whomever you're giving it to feel like a million bucks. After all, everyone loves food, so why not say thank you with some sweet and savory treats?
For those of us who find it hard to say it exactly right, a cute book can handle the words and deliver the message for you. Wrap up Thank You (A Book for Teachers) and send it with your kids to give to their school teacher. It's a cute and simple way to say thanks for all their hard work. Want to show a friend how much you appreciate her? This book of thank-you quotes is a sweet way to say it. Maybe you want to say it with a little bit of humor. Pick up a copy of Jimmy Fallon's Thank You Notes. Okay, maybe this one's a bit sarcastic, but if you have a friend who loves humor, she'll get the gist.
How are you coming on your list of thank-you notes to send after the holidays? How do you like to say thank you?
Posted by Andrea Sparks