Nail Color: The New Luxury
Posted at Sep. 28, 2011 at 11:51 AM

Don't you just want to spoil yourself a little sometimes? How about trying a new layer of lacquer on your nails? Nail polish is the hottest low-cost luxury to splurge on. It's even being called the new lipstick, so swap your lipstick tube for a nail polish bottle and indulge in a fresh new manicure.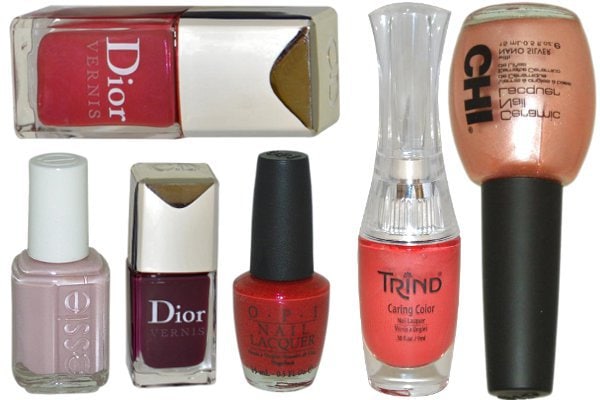 As long as we're talking about budget-friendly luxuries, check out this deal on Christian Dior nail color. If you're like me and your budget is a bit more bargain bin than designer, this is an inexpensive way to get a touch of designer in your look. Even if my handbag and shoes aren't exactly haute couture, I'd feel so much more glamorous walking around knowing I've got Dior on my nails.
If you're a Pinterest user or Katy Perry fan, you probably already know that novelty nails are big this season. Maybe you're not jumping for a full set of Smurfs on your own fingertips à la Katy Perry, but that doesn't have to stop you from doing something different. Try a French manicure with a bright color, like this pretty orange Trind nail polish, on the tips. What makes this look so fun is that it's a play on a classic with an unexpected twist. As for me, I'd love to try the one-off trend on my own nails, which is created by painting each of your nails with a solid nail color, but leaving one finger on either hand to paint with a different, complementary color or glitter polish. I'm dying to try it with the Neo Whimsical polish from Essie and Black Plum from Dior on my ring finger.
Is there a novelty nail look you're dying to try or do you prefer a classic manicure? What's your favorite low-cost luxury?
Posted by Andrea Sparks