Movie Awards Recap
Posted at Feb. 25, 2013 at 4:36 PM

Last night was the biggest night of the year in Hollywood, with the airing of the Oscars®. It was a year for surprises, upsets, and plenty of glitz and glamour, with a glittering set and showy tributes to movie musicals of the past decade as well as 50 years of James Bond films.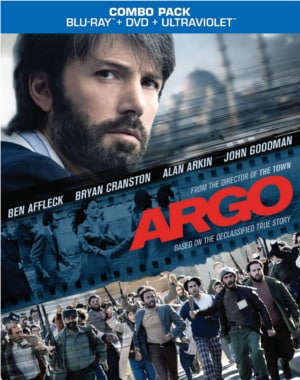 On the red carpet, sparkling sequins and jewels were the trend of the evening (even "Django Unchained" star Jamie Foxx had a bedazzled bowtie), while on stage, "Argo" took home awards for Best Picture, Adapted Screenplay (check out the book it's based on), and Film Editing. "Life of Pi" missed out on the biggest award of the night, but it picked up the most golden statues overall with four Oscars®, including Ang Lee's win for Best Director in an upset over the favorite, Steven Spielberg, who was nominated for "Lincoln."
Other big winners of the night include Daniel Day-Lewis, who now has a record three wins for Best Actor, and Adele, who now has an Oscar® to add to her nine Grammy® awards, thanks to her win for the James Bond theme song, "Skyfall."
Perhaps the biggest surprise of the night was a tie in the sound editing category between "Zero Dark Thirty" and "Skyfall." This is only the sixth time in Oscar® history that a tie has been declared, including the 1968 tie between Barbara Streisand and Katherine Hepburn for Best Actress.
Here's a recap of last night's winners in some of the biggest categories. You can find the full list of winners here.
Best Picture: "Argo"
Best Director: Ang Lee, "Life of Pi"
Best Actor: Daniel Day-Lewis, "Lincoln"
Best Actress: Jennifer Lawrence, "Silver Linings Playbook"
Best Supporting Actor: Christoph Waltz, "Django Unchained"
Best Supporting Actress: Anne Hathaway, "Les Miserables"
Best Animated Feature: "Brave"
Best Original Screenplay: "Django Unchained"
Best Adapted Screenplay: "Argo"
Best Foreign Language Film: "Amour"
Best Production Design: "Lincoln"
Did your favorite nominees win? Who would you have picked for Best Picture? How about Best Actor and Actress? If you didn't get to see all the nominated films, check out our 2013 Academy Awards® page. And why not revisit some past winners, too?
Posted by Andrea Sparks