Make Mutt's Day Memorable
Posted at Jul. 31, 2013 at 1:09 PM

Happy Mutt's Day! Pure breeds tend to get plenty of attention, but pups without pedigrees deserve a day in the spotlight, too! Today, join us in celebrating diversity in the doggie kingdom and dogs of every size, shape, and color.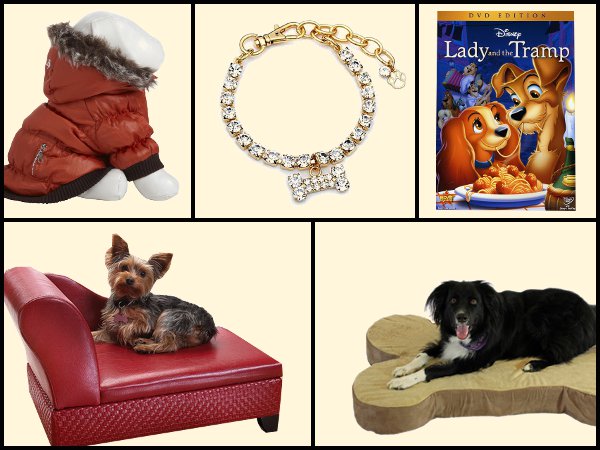 Mutt's Day was created to promote adoption of these adorable, mixed-breed canines and educate the public about their common plight in local shelters and adoption centers. The desire for designer, pure-bred dogs is still going strong, and some look down on mixed-breed dogs (they are still the most commonly euthanized dogs at shelters each year). But mutt owners know better. In fact, mutts are known to be generally healthy, long-lived, and loyal. They make great guide dogs, police dogs, and companions.
If you're the proud pet parent of a mutt, today is the day to spoil your furry friend. Is your pup a princess? This crystal heart collar and a Fido-sized red leather chaise lounge would be perfect for your privileged pup. A bone-shaped memory foam pet bed is perfect for any dog, and your mutt certainly deserves a little bit of luxury. Also, it may still be the dead of summer, but cooler weather is just around the corner; this insulated jacket will keep your pup warm on all your frosty adventures. Cap off the day by watching Disney's "Lady and the Tramp," the ultimate underdog tale of a rough-and-tumble mutt who finds love with a refined, pedigreed cocker spaniel.
What do you love about your mutt? How are you going to spoil your best friend on National Mutt's Day?
Posted by Jen Gustavson