Long Weekend
Posted at Aug. 28, 2013 at 4:05 PM

Labor Day weekend is upon us, heralding the end of summer and giving us an extra day to our weekend. The three-day weekend is always something to celebrate, but the Labor Day weekend is more special than most. It's the long weekend we get to mourn the end of summer. It's the perfect time to indulge yourself with some Burberry Weekend perfume and get ready to give summer vacation its final hurrah.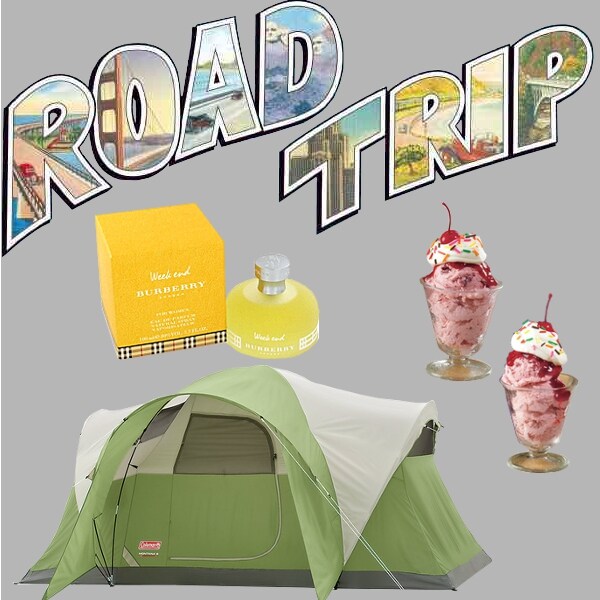 SAVE ON SUMMERTIME MUST-HAVES ›
If you are lucky enough to live close to the mountains or a beach, camping is a three-day weekend requirement and the perfect way to say goodbye to summer vacations. This tent is ideal for any camping trip, large or small. These camping chairs ensure you and your friends can gather around the fire and tell ghost stories while making s'mores. And make sure you bring along a hammock; it's a great way to relax while you finish your summer reads.
Possibly my favorite long weekend activity is the road trip. Whether you're heading somewhere to try out the new roller coaster at the famous theme park or to get a taste of that cuisine or restaurant you heard about on TV, the road trip is all about enjoying the journey to get to your destination. Make the miles melt away with a good book on tape, or if you have children, teach them the beauty of a good round of "I spy." If you are looking for great ideas for road trips, check out this Road Trip USA book . It's full of great destinations and fun things to check out along the way.
If you would rather stay close to home, think about throwing a "Goodbye Summer" party with your friends. When night falls, break out a projector and your favorite movies and enjoy a movie projected against a sheet hung against your home or garage. Throw in some homemade ice cream and popcorn, and you have the perfect end-of-summer night.
Personally, I can't wait to get out of town and enjoy seeing a new city. What are your plans for the long weekend?
Posted by Emily Harrison