Location Decor: Southwestern Style
Posted at May. 13, 2013 at 2:20 PM

In the last year, we've traveled around the globe, from Paris to Tokyo to Salem, Massachusetts, with Andrea's World Fashion Tour. Now, we turn our attention indoors for some locale-inspired home decor. With the weather heating up, I thought it'd be fitting to take some design inspiration from the scorching Southwest.
Tribal, ethnic, indigenous, natural, and rustic: There are plenty of ways to describe the Southwestern aesthetic. The earth-tone colors, vibrant accents, rough textures, crafted objects, and brightly woven fabrics generally associated with Native American and Hispanic culture have come to symbolize Southwest style.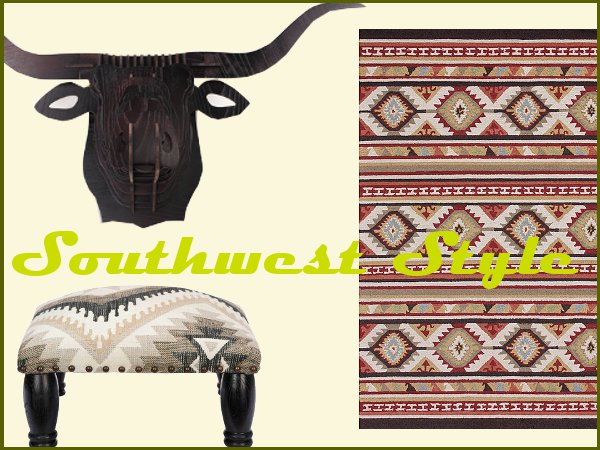 If you love the look, you're in luck. Southwestern-inspired style, in both apparel and home fashions, has seen a recent surge in popularity. Arrows, ikat prints, and geometric patterns in nearly every hue can be found on everything from benches to bedding. As with any trend, the key is moderation; the look is done best when you stick to one design element, whether it be a color, pattern, or texture.
While some prefer an authentic look, I like the idea of blending one or two pieces into your existing decor. Rich Southwestern patterns and colors in an area rug would look fresh and modern beneath a mid-century modern sculpted chair or sleek black leather couch. Some wall-mounted antlers are right on trend and another great extension of the style; try this striking wooden longhorn head for a more traditional look or a gleaming silver deer head for an updated, quirky take on the trend.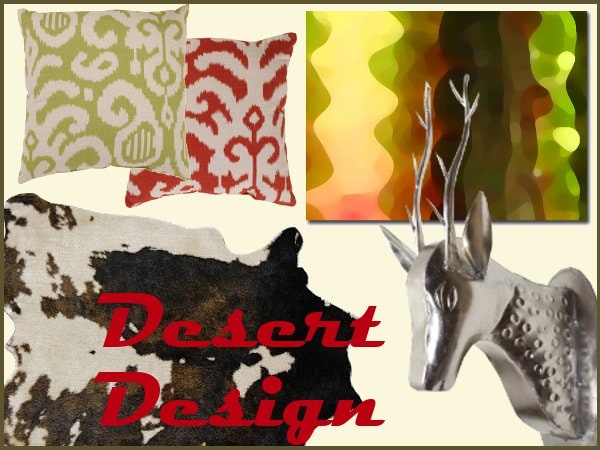 You can continue to take the Southwestern look in a more modern direction with more abstract prints inspired by the Southwestern landscape. Take these printed throw pillows in rusty red and lime green; they lend a touch of Southwestern flair, but their simple, graphic print would meld into many styles of decor. If you prefer to keep your furnishings simple, this cactus-inspired canvas wall art would introduce a desert color palette without being too literal. Cowhide rugs are also having a moment and act as a nice contrast to sleek, modern interiors.
What do you think of the Southwestern look? Where do you find your decor inspiration?
Posted by Jen Gustavson