Life of the Party: Join Designer Angelo Surmelis for a Twitter Event
Posted at Sep. 20, 2011 at 9:14 AM

Long before I had an actual home to decorate, I began watching HGTV religiously, admiring the way professional interior designers could take a bland white room and transform it with patterns, colors and textures. Angelo Surmelis, designer on 24 Hour Design and host of Rate My Space, has taken his knowledge of home decor and created a line of furniture and bedding called angelo:HOME that fuses bold colors with vintage style.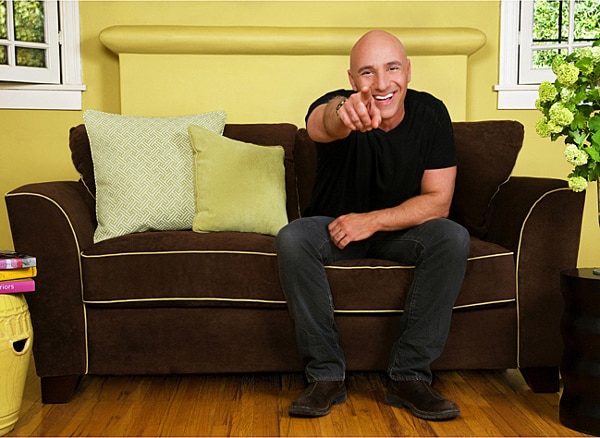 If you've ever wished you could jump through the television screen and beg Angelo to find a color scheme that opens up your tiny den or teach you how to decorate with reclaimed wood, this might be your chance. On Wednesday, October 12, Angelo Surmelis will be joining O.co for a Twitter party. If you're a Twitter novice, allow me to outline what a Twitter party entails. Basically, you log on to your Twitter account at 8 p.m. EST and tweet your questions or comments to Angelo and other partygoers using the hashtag #OandHome. Through the magic of the Internet, Angelo will see your questions and give you advice.
Like any good host, O.co will also be giving out party favors. Before you start tweeting questions, make sure you follow both @odotco and @angelosurmelis, since O.co will be giving away six gift cards to followers that use the #OandHome hashtag the during the hour-long party. If free advice and party favors aren't enough to convince you that this party is going to be a good time, let these pretty things from angelo:HOME win you over.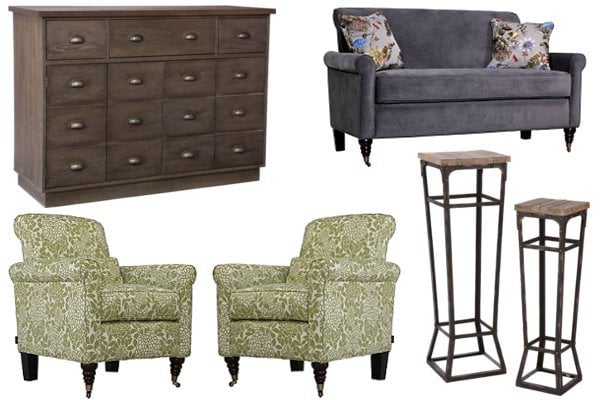 It's like he knew I have been searching for the perfect vintage-inspired grey velvet couch or a weathered apothecary-style media console for what feels like forever. At real-life parties, you're committed to having fun until your ride wants to take off or the host kicks you out, but this party makes it easy keep on raging because O.co will also be holding a sweepstakes for a $10,000 home makeover from Angelo Surmelis that begins the day after our Twitter party.
So, who plans on attending the Twitter party with Angelo Surmelis? Have you visited the RSVP page yet? What would you do to your place if you won a complete home makeover?
Posted by Amanda Mears