Let's Get Gonzo with New Releases
Posted at Feb. 15, 2012 at 4:22 PM

Valentine's Day is over. Now it's time to curl up with Johnny Depp and Hunter S. Thompson. (Just don't forget the rum.)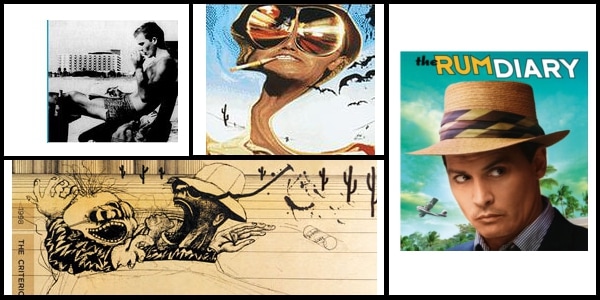 Yesterday, "The Rum Diary" was released on DVD. Based on the novel of the same name, it stars Johnny Depp as journalist Paul Kemp.
Written in the early 1960s, The Rum Diary is somewhat autobiographical, based on when Hunter S. Thompson spent some time in Puerto Rico writing for a bowling magazine and trying to find his voice as a writer. Unable to get the book published in the '60s, Thompson boxed the book away until the 1990s. As the story goes, Johnny Depp came across the novel at Thompson's house and told Thompson to try again to get the book published. The book was published in 1998. In 2000, discussion of turning the book into a movie began, and, in 2007, Johnny Depp was cast in the main role. Depp's production company, Infinitum Nihil, took the project in 2009, and the movie was released on October 28th, 2011.
If you love "The Rum Diary," or are interested in other Hunter/Depp projects, you should definitely take a look at Depp's first Hunter S. Thompson role in "Fear and Loathing in Las Vegas". If you want to get the story straight from Thompson himself, check out this edition of the book which also includes three companion pieces. It's both a great addition to any Thompson collection and a great place to start for anyone who hasn't read Thompson.
Enough about literature -- what's your favorite Johnny Depp movie?
Posted by Emily Harrison