Leavin' On a Jet Plane
Posted at Dec. 17, 2010 at 1:02 PM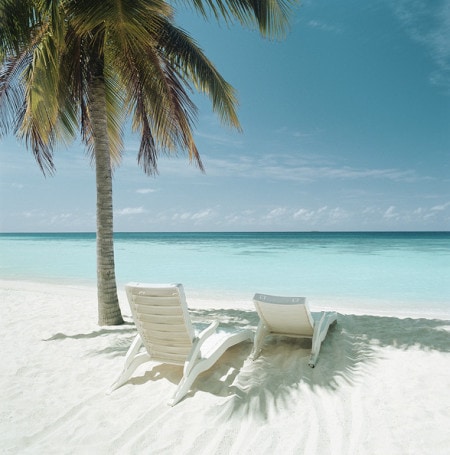 Looking out the window at the grey, grey sky makes me long for a beach vacation. If the weather could settle on a season, I'd be happy. Freezing cold and sunny would be fine, as would blustery wind and snow. I'd even embrace cold and snowy! But this grey, noncommittal drizzle is getting me down; get it together, winter, and let me enjoy the season! To pass the time until the weather gets in line with my vision of winter, I'm fantasizing about vacations to places where I'm not just sitting around waiting for it to snow. I'm almost to the point of taking up a new hobby, just in case the weather never cooperates.
When I'm thinking of places I'd like to go, there are the obvious choices, like Paris and the Caribbean, but places I'd really like to visit include Egypt and Antarctica. Imagine seeing the pyramids and sphinx in person or watching icebergs tower above your head as you navigate through frozen waters; nothing sounds better than that. Egypt has the advantage of having camels, which is pretty appealing, but the disadvantage of the intense heat, which is miserable. Antarctica has cold weather, penguins and icebergs going for it, so that's hard to compete with in terms of luring me there. Antarctica's primary downside seems to be that it's serious business to get there, and you might die in the process. C'est la vie!
I'm not likely to make it to any of those destinations in the near future -- so instead I have my sights set on the (slightly) more achievable goal of visiting and staying in the Ice Palace! Constructed almost entirely of ice, it's an engineering marvel that exists only in the coldest months of the year -- the perfect time to take a vacation!
There are lots more places I'd like to visit, and I'm sure some I haven't even thought of yet. If you could go anywhere in the world, where would it be?
Posted by Jessica Gezon