Just Dance 3 Available Today
Posted at Oct. 7, 2011 at 2:38 PM

The newest installment of the "Just Dance" franchise, Just Dance 3, is being released in North America today, with a worldwide release date of October 11. I have to admit that I'm a complete "Just Dance" addict. If you've ever played one of the "Just Dance" incarnations, or any of Ubisoft's spin-off dance games, like Michael Jackson: The Experience or Dance on Broadway, you probably are, too.
What makes "Just Dance" so popular? Aside from the fact that you get to watch your friends and family embarrass themselves, it's simply fun and easy to play. Personally, I like that you don't have to be the world's greatest dancer -- or a dancer at all -- to have fun. Nor do you have to be a video game aficionado to do well and score points. In addition, I like the song choices and the ability to download more song tracks. The silhouette-style graphics are based on actual dancers rather than computer-generated characters, which makes the moves more natural and easier to follow.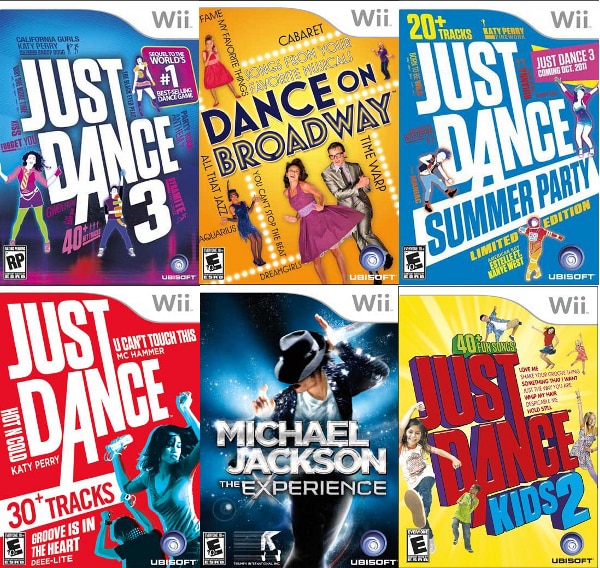 The original Just Dance started the best-selling dance game franchise ever, with Just Dance 2 being the #1 top-selling third-party Wii game ever. I have no doubt that the newest version will be at the top of the ranks, too. Here's a look at what to expect from Just Dance 3.
What's new: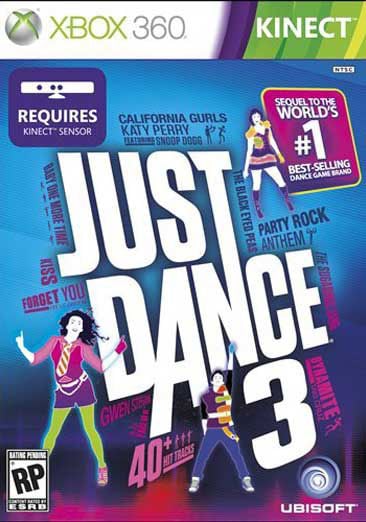 Platforms: Previous versions of "Just Dance" have been available for Wii only, but Just Dance 3 will be available for Nintendo Wii, PlayStation 3 and Xbox 360 with PlayStation Move and Xbox Kinect.
All versions: Ubisoft took the popular duet feature from Just Dance 2 and upped it to Dance Crew, where four players can each dance to their own specialized choreography. Just Sweat More adds cardio training and on-going assessment to the Just Sweat mode from previous titles. With Shake Your World, the background changes as you progress through the moves.
Wii and Playstation 3: These versions will have a Smart Shuffle mode, which challenges players and unlocks rewards. Also new is Dance Mashup, which mashes different dance styles into one gameplay challenge.
Wii only: Previous titles have allowed a maximum of four players at a time. For Wii players, however, the new installment will offer a Flash Mob mode where up to eight players can dance simultaneously.
Xbox 360 Kinect only: With the Just Create mode available on Kinect version, the game tracks full-body movements, so players can create, save and share their own dance routines online.
What I'm looking forward to most about Just Dance 3 is some new tracks to shake my stuff to. I'm particularly excited about Katy Perry's "California Gurls" and Britney Spears' "Baby One More Time." Have you ever played a "Just Dance" game? If you're planning on buying Just Dance 3, what gaming system will you buy it for?
Posted by Andrea Sparks