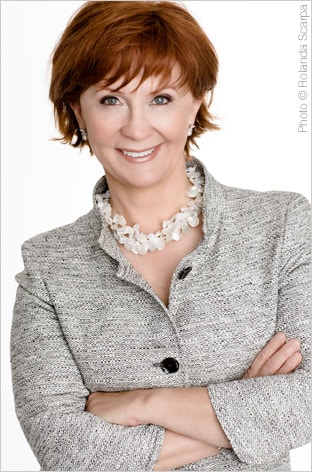 Author Spotlight
Janet Evanovich
Featured Book
Description:
Set in New York City in 1894, The Husband List is an American gilded age romantic mystery. It evokes memories of the lavish lifestyles and social expectations of the Vanderbilts and Rockefellers–a time when new money from the Americas married Old World social prestige and privilege. Dresses by Worth, transcontinental ocean voyages, lavish parties, a little intrigue, and a lot of romance await in The Husband List.
About the Author
Over a decade ago, Janet Evanovich tossed aside a career as a romantic novelist in favor of a wacky world populated by thugs, crooks, hookers, and a certain sexy little bounty hunter named Stephanie Plum... and the world of modern mystery fiction hasn't been the same since.

Stephanie Plum made her debut in 1994's One For the Money, in which she tracked down Joe Morelli, an ex-cop and murder suspect who'd also been guilty of taking Stephanie's virginity when she was 18. The novel's sly mix of sexiness and childlike playfulness made for a sort of young adult novel for adults.
Other books by Janet Evanovich