International Children's Book Day
Posted at Apr. 2, 2012 at 12:48 PM

For me, there's always been something magical about books. They give you the power to transcend reality or to escape into a story and create your own imagery. And there's nothing quite like the smell of the paper and the satisfaction of turning each page through your fingers, perhaps saving your place with a cute cat bookmark. Now that I have a son of my own, the magic continues as I share my favorites with him.
So, I was excited to hear that today is International Children's Book Day. Since 1967, on or around iconic children's author Hans Christian Andersen's birthday, April 2, the International Board on Books for Young People (IBBY) has celebrated the event to inspire a love of reading and call attention to children's books. This year, IBBY Mexico is sponsoring the holiday with the theme of "Once upon a time, there was a story that the whole world told."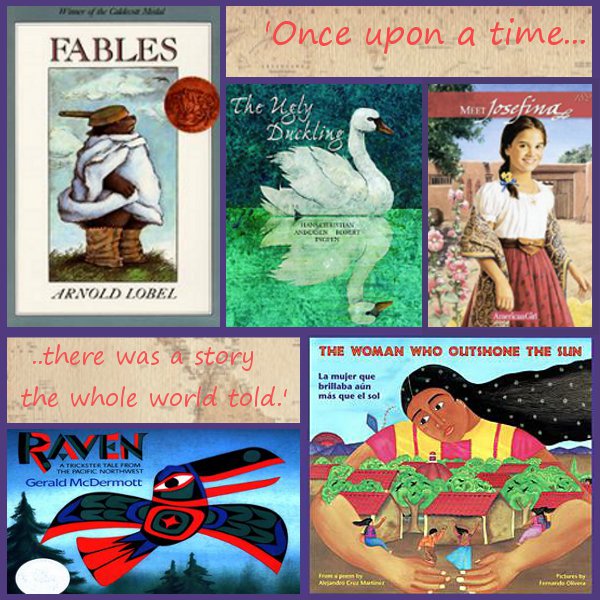 I love the idea of books that can transcend culture, endure the test of time, and tell the stories of our heritage. The Woman Who Outshone the Sun by Alejandro Cruz Martinez, a retelling of the Zapotec Mexican legend of a magical earth woman who redirects a river to teach an entire village a lesson about prejudice, fits in nicely with this year's theme. I also plan to revisit a few classics, like Andersen's The Ugly Duckling and The Little Match Girl.
Also, in honor of the little-known holiday, I've been thinking about the stories which resonated with me as a child. My family always took great pride in our Swedish ancestry, and the stories of Kirsten from the American Girl series felt like they were written just for me. As I read each book in the series, compiled in this paperback boxed set, I was able to picture myself in her place as a Swedish girl on the Minnesota frontier, eating saffron Lucia buns, lutevisk and lingonberries. Similarly, Meet Josefina, an American Girl tells the story of a young Hispanic girl whose family holds to their Mexican traditions while adjusting to an unfamiliar home in New Mexico.
But this holiday isn't just about remembering old favorites and classics. Over the past few days, I've also been on the hunt for some new written treasures, and Fables by Arnold Lobel caught my eye. This 1981 Caldecott Medal winner reinvents the classic fable, using animals to illustrate new moral tales. Raven: A Trickster Tale from the Pacific Northwest retells the ancient story of a Native American raven who finds a way to bring light back to the world and features vibrant watercolor illustrations.
If you or your children prefer to read books electronically, search for old and new favorites on this refurbished Barnes & Noble 16GB NOOK Tablet, which is offered for a limited time at the exclusive price of $199. This NOOK will hold a virtual library of kids' books.
Whatever your choice of medium, be sure to revisit a well-loved story today -- and share it with someone else. What are some of your favorite children's classics? Which stories have been passed down from generation to generation in your family?