1.75" Ignitor Switch for Coleman and Cuisinart Gas Grills - N/A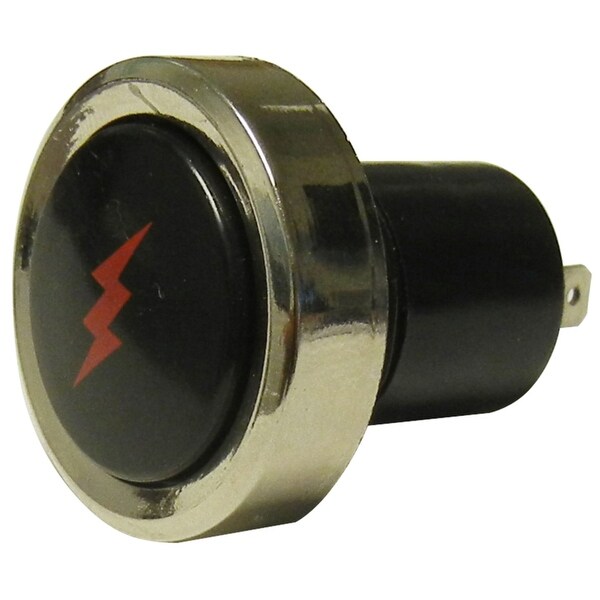 Pricing and Options
1.75" Ignitor Switch for Coleman and Cuisinart Gas Grills - N/A
Product Information
Details
Beneficial, this ignitor switch would be a cheap yet worthy upgrade to your grill. Made out of durable materials, the piece is intended to stand the test of time. Highly compatible with the gas grills of Coleman and Cuisinart brands, the switch is super-easy to install.
Product Features:
Features an ignitor switch for gas grills
Can be used with the following gas grill models Blooma Bondi G300, Blooma Bondi G450, Blooma Byron G350, Blooma Byron G450, Blooma Camden G350, Blooma G46301, Blooma G46303, Blooma G56201, Coleman 5300, Coleman 5310, Coleman 85-3026-0, Coleman 85-3027-8, Coleman 85-3028-6, Coleman 85-3029-4, Coleman 85-3046-2, Coleman 85-3047-0, Coleman 85-3066-4, Coleman 85-3067-2, Coleman 85-3068-0, Coleman 85-3069, Coleman 85-3074-4, Coleman 85-3075-2, Coleman 85-3076-0, Coleman 85-3077-8, Coleman 85-3114-0, Coleman 85-3115-8, Coleman 9990-142, Coleman 9998, Coleman Even Heat 3 Burner, Coleman Even Heat 3-burner, Coleman Even Heat 4 Burner, Coleman Even Heat 4-burner, Coleman Even Heat Dual Fuel, Coleman Even Heat Small Spaces, Coleman G35301, Coleman G35302, Coleman G35303, Coleman G35303LP, Coleman G35304, Coleman G35304N, Coleman G35305, Coleman G35306, Coleman G35308, Coleman G52201, Coleman G52202, Coleman G52203, Coleman G52204, Coleman G52205, Coleman G52206N, Coleman G52215, Coleman G52217, Coleman G52220, Coleman G52229, Coleman G52230, Coleman G53101, Coleman G53102, Coleman G53103, Cuisinart 85-3054-2, Cuisinart 85-3055-0, Cuisinart 85-3056-8, Cuisinart 85-3057-6, Cuisinart 85-3058-4, Cuisinart 85-3059-2, Cuisinart 85-3060-6, Cuisinart 85-3061-4, Cuisinart 85-3078-6, Cuisinart 85-3079-4, Cuisinart 85-3086-6, Cuisinart 85-3087-4, Cuisinart 85-3094-6, Cuisinart 85-3095-4, Cuisinart Ceramic 900, Cuisinart G35801, Cuisinart G35802, Cuisinart G41801LP, Cuisinart G41802N, Cuisinart G41803, Cuisinart G41804, Cuisinart G41805, Cuisinart G41806, Cuisinart G41807, Cuisinart G52501, Cuisinart G52502, Cuisinart G52503, Cuisinart G52504, Cuisinart G52505, Cuisinart G52506, Cuisinart G52507, Cuisinart G52508, Cuisinart G53503, Cuisinart G61801, Cuisinart G61802, Cuisinart G61803, Cuisinart G61804, Cuisinart Gourmet 600B, Cuisinart Gourmet 600S, Cuisinart Gourmet 700, Cuisinart Gourmet 810, Cuisinart Gourmet Infrared 800, Cuisinart Gourmet
Recommended for outdoor use only
Dimensions: 1.75"H x 1.25"W x 1.25"D
Material(s): plastic


While we aim to supply accurate product information, it is sourced by manufacturers, suppliers and marketplace sellers, and has not been provided by Overstock.

Country of Origin: China