Home Decor Trends
Posted at Jan. 21, 2013 at 1:13 PM

Welcome to the dead of winter. If you live in a cold climate, and you're not taking advantage of the fresh powder, the only other place to be is curled up on the couch with a cup of coffee and a cozy blanket. Thanks to Utah's icy cold Januarys, I inevitably end up spending a lot of time inside during this month. So, I figure there's no better time to make sure my surroundings feel just right.
For me, it's all about instant updates on a dime. While I can't afford to replace my couch each season, it's easy to test-drive a new trend with an area rug or set of curtain panels. Invest in larger pieces, like a black leather couch, that will look good now and 10 years from now; from there, you can test-drive any trend without breaking the bank or losing your sense of style.
I've picked out a few of this year's hottest trends in home decor -- maybe one is perfect for your space.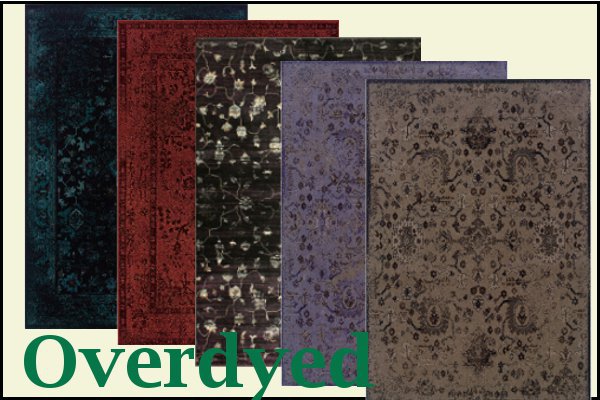 Overdyed, not overdone:
A well-placed area rug has an amazing way of completely transforming any room in an instant. While chevron-patterned rugs are still having a moment, the overdyed look is really trending up. The look features saturated color over a traditional oriental or vintage design for a look that is vibrant and modern, but simple enough to meld seamlessly into your existing decor. Of course, Overstock has a slew of color options to suit every style, from jewel-toned teal and ruby, to regal purple and dark floral. If you're looking to ease into the trend, maybe this elegant grey rug would suit your style.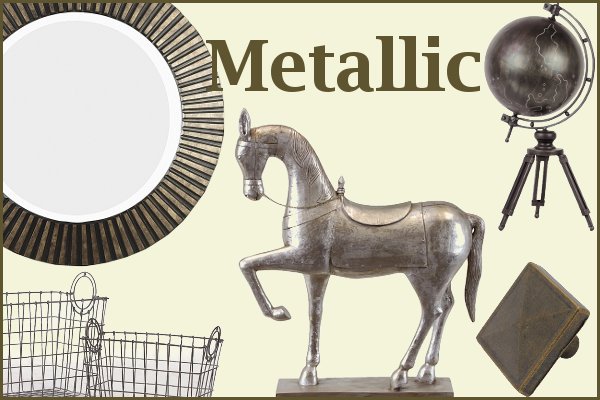 Mix it up with metallic:
The antique look of brass and gold have made a big comeback on the home decor scene; and, again, a few metallic accent pieces are a quick, easy, and affordable way to update your space. Try a bronze-framed mirror or a few brass cabinet knobs for an instant update that adds depth to your space. Classic mantle accents like this horse figurine and globe look current and striking when cast in silver resin and antique iron. A pair of metal baskets will look great and help you stay organized. Don't worry if your home is full of silver; the mixed-metal look is surprisingly chic and modern.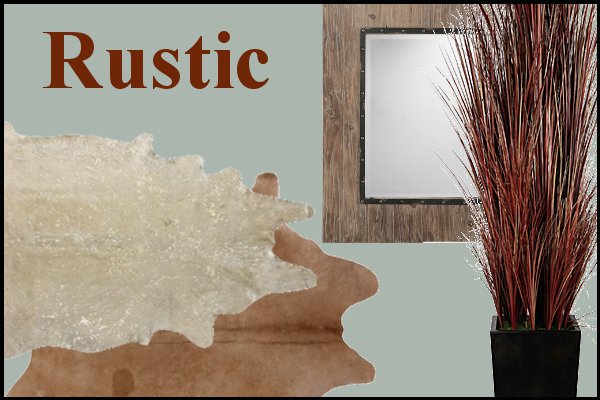 Rustic refinements:
Natural and rustic updates are finding their way into even the most streamlined interiors. Though they may not be for everyone, cowhide rugs, like these options in ivory and beige, are a huge trend and act as a nice contrast to sleek, modern interiors. Looking for a more subtle way to bring in a touch of the outdoors? A riveted fir wood mirror keeps with the ongoing industrial-chic trend, while a desert silk plant offers a pop of natural color, without the watering schedule.
How often do you like to switch up your decor? Which home decor trends are you itching to try this year?
Posted by Jen Gustavson