Holiday Gift Guide: Young Adult Books
Posted at Nov. 3, 2011 at 3:43 PM

We've made it to November, and that means what's traditionally a gift-giving season is fast approaching. Overstock.com (also known as O.co) has a helpful gift finder to suggest perfect presents for everyone on your list. If you've (wisely) decided that you'd like to give books to the teenagers in your life but don't know what to pick, don't worry. I'm here to help.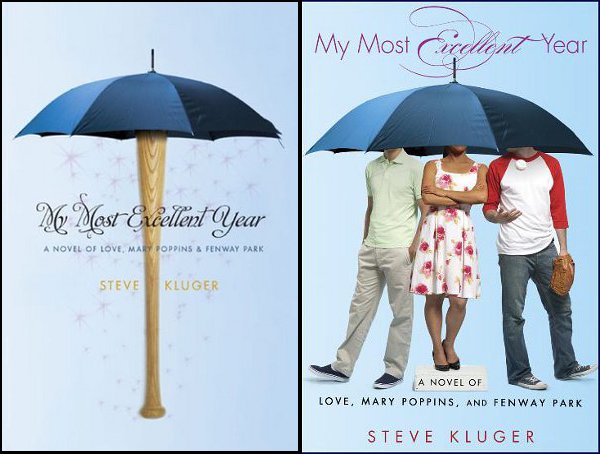 One of my very favorite young adult novels to come out in the past five years is My Most Excellent Year by Steve Kluger. This is a novel that deals with some adult themes, but handles them in a way that's easily relatable for teenagers and strong younger readers. It's told primarily through e-mails and letters, so while the format might be somewhat foreign to technophobe adults, it will feel very familiar to teen readers. One of the best qualities of the book is the love and support shown between characters through big events (one of the characters comes out to his family as being homosexual) as well as during day-to-day activities typical in the life of any family.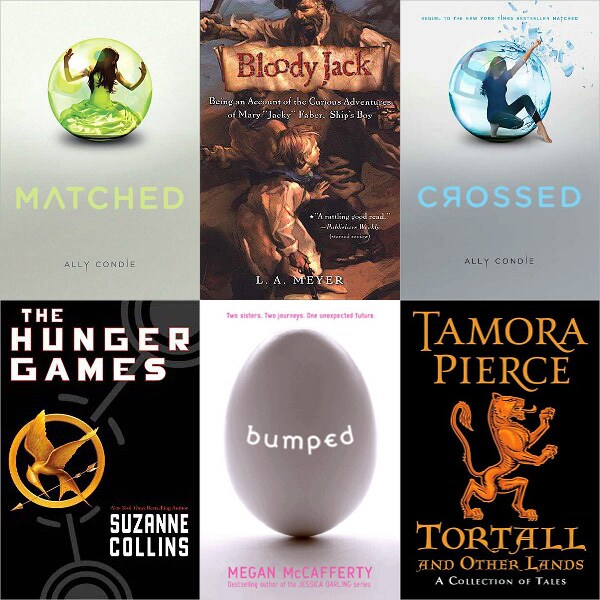 A good dystopian tale is always popular, especially if there are teenagers being kept from their true loves by grown-ups who don't understand them. The "Matched" series takes on misunderstood teenagers trying to find themselves in the confines of a rigidly structured society. Matched is the first in the series and is available in hardcover and paperback. Crossed, out just a few days ago, is the second book in the series, and there's reportedly a third book in the works. Bumped is similar in setting, but different in focus. Written by Megan McCafferty, author of the brilliant "Sloppy First" series, Bumped explores the task of measuring an individual's responsibilities to self against those to her society, and what happens when one starts to outweigh the other. The sequel, Thumped, is due out in the spring of 2012.
For readers with an adventurous spirit, the "Bloody Jack" series is hard to beat. At nine books and counting, this is a series that will keep giving long after the first book is finished. Telling the tale of Jacky Faber, a stowaway on a ship and eventual, if accidental, pirate, it addresses issues of growing up and finding yourself -- sometimes against the odds and in spite of expectations.
If the strong female character in Bloody Jack appeals to you and your young adult reader, then the "Hunger Games" trilogy is a must-read. Not even pretending to be utopian, as Matched and Bumped do, The Hunger Games showcases a post-apocalyptic world in which Katniss Everdeen is pitted against every possible obstacle for her survival and the well-being of her family.
If the grim nature of dystopian tales is too much, but strong, well-written characters and adventure are a must, then check out the works of Tamora Pierce. A prolific writer whose books have young women as central figures but are also populated with multidimensional and developing male characters, Pierce writes about a time when being a knight was a lofty goal and honor and friendship were prized above all else.
If the person you're shopping for is a voracious reader, then she'll appreciate a set of books; nothing is worse than finishing a great novel and having nothing to read next. Even if the entire series isn't out yet (as is the case with the "A Song of Fire and Ice" books), you can give someone the first part of a series and get them off to a good start. Or choose a series like "The Vampire Diaries" or "The Chronicles of Narnia" and give them the full set all at once; then step back and give them time to read.
If you're buying books as gifts, order them soon to make sure you receive them in time for the winter holidays. Books often take longer to ship than other products onsite.
What did I forget? What's your favorite series? I'm always looking for something new to read.
Posted by Jessica Gezon