Holiday Gift Guide: Perfume and Cologne
Posted at Nov. 9, 2011 at 10:21 AM

Have you noticed that every year as the winter holidays get closer, you start to see more TV ads for perfumes and colognes? The Stetson man is as much a herald of the season as Santa Claus. And while the ads are sometimes a little silly, there's no doubt about it: Fragrances make excellent holiday gifts. They're luxurious and something not everyone would buy for themselves. But how do you know which one to give?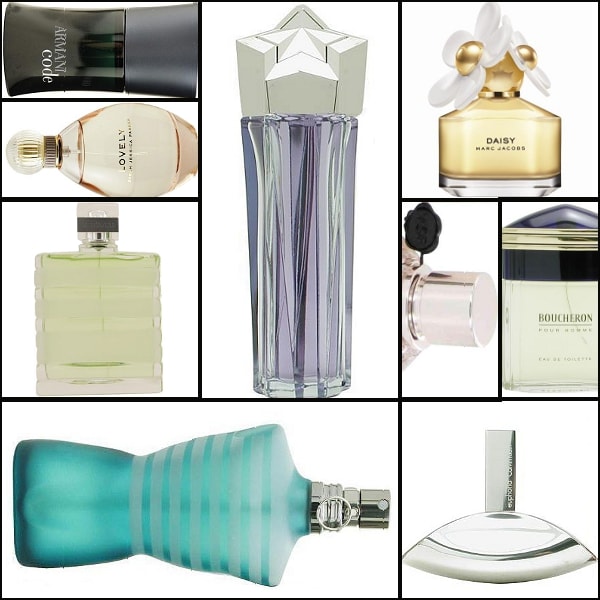 If the recipient already has a favorite, then it's easy: a gift set of their signature scent. With a few different body products in the same scent, they can layer the fragrance to make it a bit stronger, which is excellent for the winter months, when skin doesn't get as warm to help the scent disperse.
Classic scents also make great gifts. They've stood the test of time because of their widespread appeal, so odds are they'll please the person you give them to. The lemon-fresh men's cologne Vetiver by Guerlain has been around since 1959; other Vetiver colognes have come out since, but they're all trying to be this one. Guerlain's Shalimar came out in 1925 and is the yardstick for other women's oriental fragrances.
Like classics, best-selling fragrances are also likely to be well received. Viktor and Rolf's Flowerbomb has a misleading name; it's more of a warm vanilla-amber scent than a floral, and it's one we sell a lot of. L'eau D'issey by Issey Miyake is a very popular men's fragrance, and it is loved as much by the people who smell the man wearing it as the man who sprays it on.
Since you'll be giving the perfume or cologne in the winter, you may want to choose a cool weather fragrance. A stronger scent can be worn during the cold months, like Thierry Mugler's Angel for women or Jean Paul Gaultier's Le Male for men (and both of these classics have been around for nearly 20 years).
If you'd rather give a fragrance that could be worn all year -- or if you're in a warmer climate where lighter scents are welcome -- try Marc Jacobs' Daisy. It's as light and fun as the flower-topped bottle. For men, Armani Code is a fresh, spicy scent that gets rave reviews.
Another option is to give a fragrance that is perfect for formal occasions, something special that also asks "What are you doing New Year's Eve?" Euphoria by Calvin Klein is one of our best-sellers because it is luxurious and lush without feeling heavy. For men, Boucheron has a rich quality that is perfect for a special night out.
Do you have a favorite fragrance? Have you given one as a gift? My husband has given me Sarah Jessica Parker's Lovely more than once, and it's one of my favorite gifts.
Posted by Stephanie Petersen