Holiday Gift Guide: Kitchen Gifts
Posted at Dec. 16, 2011 at 3:27 PM

There's a reason exercise is on nearly everyone's list of New Year's resolutions; it's because food is such a big part of the holidays. Food means comfort, family and warmth on a cold winter day. Most people even have a specific food that reminds them of the holidays, like mom's Christmas Day glazed ham. That's why gifts for the kitchen are becoming more and more popular. It's not just the thought that counts. For those who love to cook Christmas dinner, bake hot cookies and host holiday parties, a set of wooden spoons or a pretty holiday platter means family, friends and the joy of the season.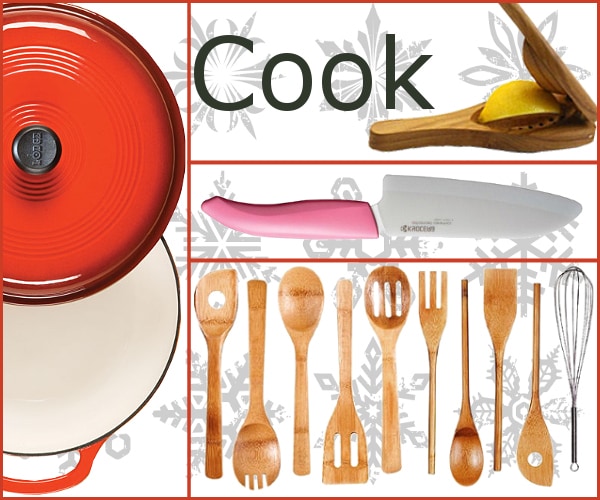 For the cook: If you know someone who loves the stovetop, forget the "kiss the cook" aprons and go straight for the good stuff. In my book, you can never have too many spatulas and wooden spoons, and a good garlic press is an absolute must-have to save your fingers from smelling like garlic for the rest of the week. I love savory, flavorful foods, so a lemon juicer is at the top of my list. If you're shopping for a cook, you can never go wrong with a set of good knives, and this cast-iron Dutch oven is perfect for winter soups. Who can resist a pot of soup simmering on the stove on a cold day?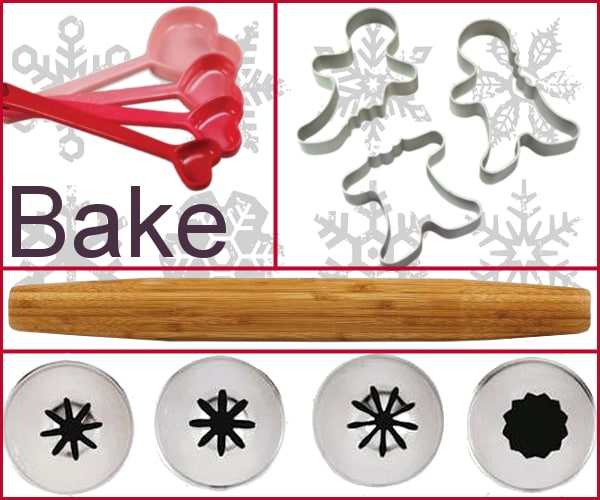 For the baker: If your recipient works best in flour and sugar, gifts for measuring, rolling and frosting are sure winners. There's something about hot cookies out of the oven that makes the holidays feel cozier, and you'll need to prepare some cookies to leave out for Santa. I know I wouldn't argue with nibbled-on cookies when they're made with these whimsical "Already Been Chewed" gingerbread cookie cutters. A set of those and some heart-shaped measuring spoons would certainly inspire a frenzy of Christmas Day baking at my house.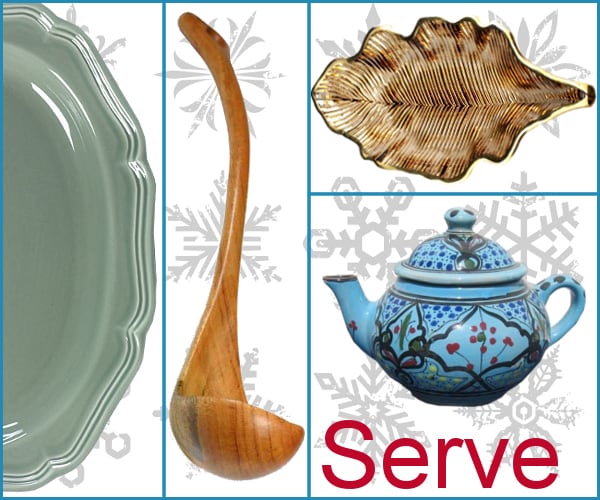 For the host or hostess: What's all that cooking and baking good for if you don't have someone to share it with? A pretty platter is a great way to tell someone that you love their cooking. In turn, they can use it to serve party guests all through the holidays. Wrap up a cute teapot for a friend, and maybe the two of you can share a cup of tea together while you watch the falling snow. A pretty glass tray full of holiday cookies is a classic gift that anyone from family members to teachers, neighbors and friends will love, and it even makes a good hostess gift, too.
What foods remind you of the holidays? Do you like to cook or bake, or do you leave that up to someone else in the family? Don't forget to show them how much you appreciate their cooking!
Posted by Andrea Sparks